Visit website 2200 Harvard Road, Suite 101, Lawrence, KS 66049 Opens today at 8 a.m.
Photos / Lawrence office: our spacious gym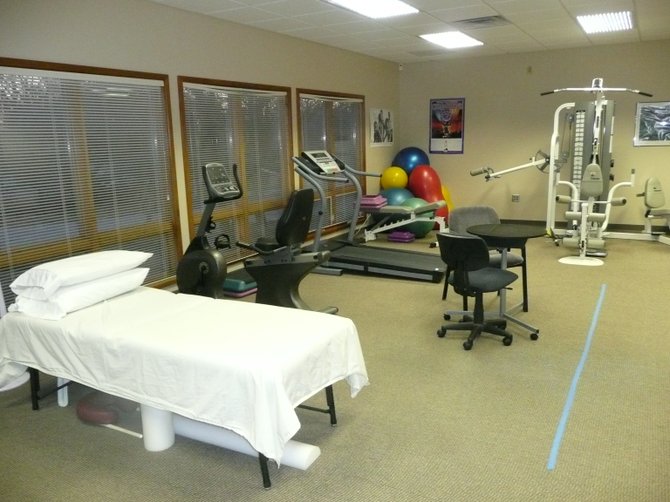 Exercise in comfort. We enjoy our sunlite gym where you will be instructed in the exercises that will help you recover. We also have individual treatment rooms with comfortable tables for private treatment and exercising.
Our staff respects your privacy and will insure that you are able to speak privately with your therapist about your health concerns. Your will at all times be treated by your licensed qualified therapist who will administer treatments and exercise instruction.