Visit website 1540 Wakarusa Dr, Suite S-E, Lawrence, KS 66047 Opens today at 10 a.m.
Photos / Paige playing at our first Piano Jam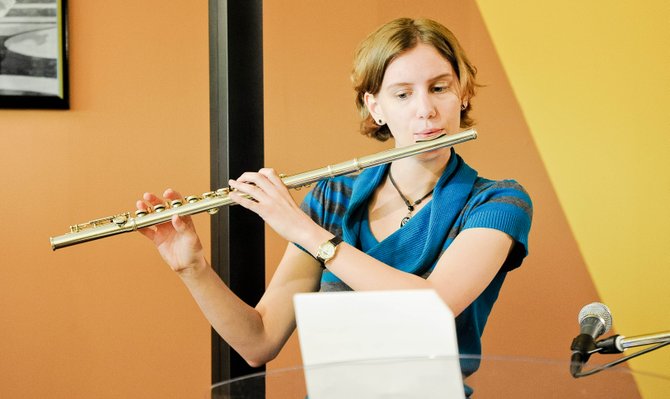 Paige is an accomplished flautist and she joined our students on flute in our first Piano Jam. She and the others in the ensemble played their instruments while Keys of Joy students accompanied them on piano. About once per month we set up the studio as a piano lounge complete with cafe tables, soft lighting, our Steinway grand, a Yamaha Tyros arranger workstation, mics and state of the art Bose sound systems. The students and instructors play the songs that they learned, their own compositions and the audience sings along!
We do Piano Jams instead of recitals because we want our students to become comfortable playing in front of others and to have many opportunities to play for fun and to impress their friends. All are welcome - if you are thinking about Simply Music, come to a Piano Jam and see just how much fun piano - and sax - and trumpet - and guitar - can be!