Visit website 1006 W 6th Street, Lawrence, KS 66044 Opens Friday at 8 a.m.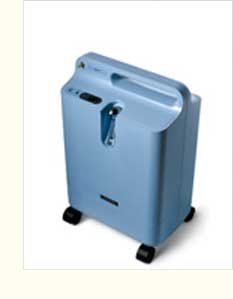 Until now, oxygen concentrators have been very similar - heavy, bulky, noisy, or require frequent maintenance. But EverFlo from Respironics is a unique stationary concentrator that delivers the features homecare providers want and patients deserve. EverFlo reduces operating costs with a design that is:
Lightweight - only 31 lbs Smaller and sleeker Easy to store and transport Low maintenance Quiet Simpler for patients to use and maintain
The Freedom Series™ EverFlo is part of the Freedom Series of oxygen therapy products from Respironics designed to deliver clinically superior treatment and more freedom - freedom from worry, freedom from deliveries, freedom from complicated maintenance. Most importantly, the Freedom Series frees patients of some of the more demanding aspects of oxygen therapy.