Anniversary
Taylor
George and Meredith Taylor were married on May 20, 1953 in Long Branch, New Jersey. They are the parents of six children, Jena (Joshua) Garcia, Peru, Illinois, Abby (Gary) Silver, Kittrey, Maine, Kara (Cary) Grimm, Topeka, Kansas, Joli (deceased) (Dan) Peters, Tucson, Arizona, Lori Taylor, Topeka, Kansas and Andy Taylor, Las Vegas, Nevada; 8 grandchildren. They are planning celebrations with children and grandchilren.
Anniversary
Atkinson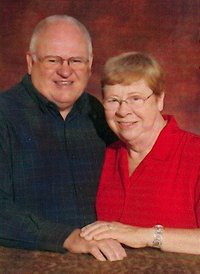 Les and Darlene Atkinson, of Lawrence, were married May 25, 1963 in Emporia.
Les was a school teacher for many years leaving South Junior High to become a chemist at Farmland Industries. Darlene was a Registered Nurse for 44 years and retired from Lawrence Memorial Hospital in the maternal child unit.
They have four children, Kim and Kyle Tilley, Denise and Dave Alphson, Brian and Lea Atkinson, and the late Cynthia Atkinson; and six grandchildren. They enjoy traveling in retirement and spending time with family and friends. An open house will be held June 2 from 2 p.m. to 4 p.m. at Lawrence Free Methodist Church, 3001 Lawrence Ave.
No gifts please.
Anniversary
Norris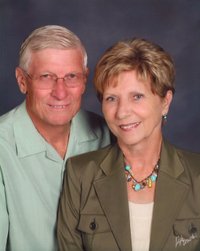 Darrell and Phyllis Norris, Baldwin City, will celebrate their 50th wedding anniversary at a later date with their children and grandchildren.
Phyllis Anderson and Darrell Norris were married May 19, 1963 at First Southern Baptist Church in Lawrence.
Darrell owned and operated Quality Electric for 36 years.
Phyllis raised their children and was a long distance telephone operator for Southwestern Bell Telephone Company.
Darrell is a private pilot. The couple enjoy traveling extensively.
They have three children, Kim (Tom) Farmer, Baldwin City, Doug (Anissa) Norris, Eudora, and Melissa (Mike) Howard, Eudora; and seven grandchildren, Caleb, Colby, Gunnar, Halle, Carlee, Lauren and Emily.
Anniversary
Thornton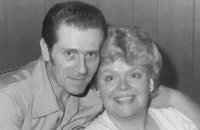 Ron & Sandy Thornton celebrated their 50th wedding anniversary on Fri 17 May. No reception is planned. Ronald William Thornton Jr. & Sandra Kay Smith were married 17 May 1963 in Cumberland, MD. Ron retired in Apr 1996 after 35 years with Hercules Power Co/Alliant Tech Systems. Sandy retired in Oct 2010 after 13 years with LMH. The couple have 3 children: Ron III, Leavenworth, Ronda Rene Barta (Myk), Eudora, & Micheal Evan, Eudora. 3 grandsons and 2 step granddaughters.
Engagement
Casper and Curtiss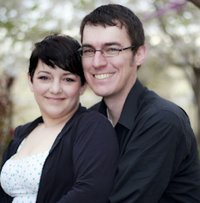 Mr. and Mrs. James Casper of Mountain Home, AR are pleased to announce the engagement of their daughter Jana Kathleen Casper, to Clinton Everett Curtiss son of Mr. and Mrs. Michael Fink, Omaha, NE and Pat Curtiss & Martha Coffman, Lawrence, KS.
Ms. Casper is a graduate of McPherson High School. Mr. Curtiss is a graduate from Manhattan High School and Johnson County Community College.
A July wedding is planned.
Engagement
Brown and Malcolm
Ken and Roberta Brown of Guthrie, OK, announce the engagement of their daughter, Elspeth Brown, to William Malcolm, son of Tom and Rhonda Malcolm of Lawrence, KS.
She is a 2007 & 2010 graduate of UCO. He is a 2004 FSHS, 2008 Washburn and 2010 UNCO graduate. The wedding is June 15 in OK.