Anniversary
Shipman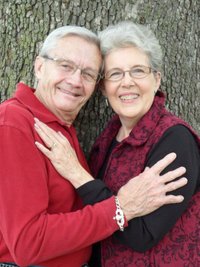 Dr. Jack R. and Carol L. Shipman, Lawrence, celebrated their 50th anniversary with family and friends on Thanksgiving Day, November 22, 2012.
High school sweethearts, Carol and Jack married on Thanksgiving Day, November 22, 1962 in the chapel of Plymouth Congregational Church by the Rev. Lou Fork.
Carol retired from University National Bank and Jack, although retired, continues to work as a substitute teacher for the Lawrence Public School Distritct.
The couple have a daughter, Kylee L. Rhoades and husband David L., of Lawrence; a son, Devon and wife Gretchen, of Davo City, Phillipines; three grandsons, Carson D. Rhoades, Jason Castillo Shipman and Darren Shipman, all of Lawrence; and two granddaughters, MacKenzie K. Rhoades, Topeka, and Macey L. Rhoades, Lawrence.
The couple requests no gifts.
Engagement
Colgan and Hall
Dr. Marilyn Colgan along with Don and Gina Hall announce the engagement of their children, Michelle Colgan and Jon Hall, all of Lawrence.
The future bride is a 2005 graduate of Lawrence High School. She earned her Bachelors of Science in Food Science and Industry from Kansas State University in 2009. Michelle is currently a 4th year veterinary student in the College of Veterinary Medicine at Kansas State University with a May 2013 graduation date.
The future groom is a 2003 graduate of Lawrence High School. He attended Johnson County Community College and is currently employed at General Dynamics IT and the Lawrence Journal-World.
The couple plan an August 17, 2013 wedding in Baldwin City.