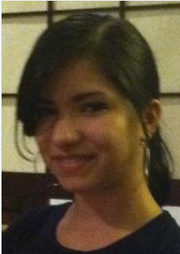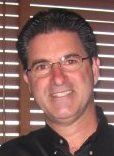 The family of missing 19-year-old Sarah Brook Gonzales McLinn, whose disappearance led to the discovery a 52-year-old man's dead body inside the Southwest Lawrence home they shared still awaits new information about the investigation.
Now more than one week after Lawrence police discovered the body of Harold M. Sasko while looking for McLinn, McLinn's sister Ashley McLinn, 22, of Topeka, said updates about the case remain scarce.
"They honestly don't tell us really anything new," said Ashley McLinn, 22, of Topeka. "We've called several times asking."
Sgt. Trent McKinley, a Lawrence Police Department spokesman, said on Saturday that police still don't know how many people were present at the time of Sasko's death, and a suspect has not yet been identified.
Because of this, McKinley said, police will not yet elaborate on the circumstances surrounding Sasko's death, only saying he suffered traumatic injuries. Since 2012 both Sasko and McLinn were living in a home in the 2900 block of West 26th Street, where on Jan. 17 police discovered Sasko after entering the home in search of McLinn. Police have said friends and family of both Sasko and McLinn reported last seeing them on Jan. 14.
Also missing from the home was a dog that police said belonged to either Sasko or McLinn. A Lawrence Humane Society employee on Saturday said no dogs were received in the time period in which police say anyone last heard from or saw McLinn or Sasko.
Cyle Ossiander, a CiCi's Pizza manager in Topeka, confirmed on Saturday that he is currently overseeing operations of the three restaurants between Topeka and Lawrence that Sasko once owned. Ossiander also said that CiCi's employees in Topeka and Lawrence were planning a memorial service for Sasko and would set a date on Tuesday.
Kimberly Qualls, a close friend of Sasko's, said Sasko is survived by a large family, with about 10 siblings spread across the country, including brother Tom Sasko in Tennessee and brother Glenn Sasko in the Titusville, Fla., area where Harold Sasko grew up.
Before moving to Kansas, Sasko made his way to Texas and worked for the CiCi's Pizza chain's corporate headquarters. According to Shawnee County District Court filings, Sasko had married and divorced twice and had paid child support.
Qualls told the Journal-World earlier this week that Sasko allowed McLinn to move in with him to provide a stable environment for her to save money and prepare for college. Though McLinn once worked at one of Sasko's restaurants, she was working elsewhere at the time of her disappearance. A corporate spokeswoman for McLinn's reported current employer, Bed Bath & Beyond, said this week that the company was cooperating with authorities during the investigation into her disappearance.
Friend holding onto hope
Meanwhile in Texas, McLinn's childhood best friend, Breanna Whiteford, is also hoping to hear of her friend's safe return.
Whiteford said she and McLinn forged a close friendship in Topeka while Whiteford attended a daycare ran by McLinn's mother, Michelle Gonzales. Whiteford, who was born in Topeka and moved to Texas at age 7, said Gonzales helped raise her and that she and McLinn's family kept in close contact in the years since she moved, alternating vacations between Kansas, Texas and points in between.
Whiteford has memories of McLinn enjoying horseback riding growing up and said she loved animals.
"For a long time she thought she would become a veterinarian," Whiteford said. "She just loved to help others and animals. She was definitely an animal person."
Whiteford recalled that McLinn was homeschooled before beginning high school at Shawnee Heights and later graduating from Topeka High in 2012. She described McLinn's family as both big in size and in heart, saying that they had even adopted several foster children.
Trips to the Lawrence Aquatic Center on sunny days were also shared over the years, Whiteford said, as were vacations in Texas. The last time they exchanged text messages, she said, the two friends discussed plans to travel and see each other again.
Whiteford once suggested to McLinn that she join her in Texas and that her mother would help pay for college, but McLinn told her she didn't want to move away from her family. On Saturday, Whiteford said she was unaware what troubles McLinn could have been experiencing when she moved in with Sasko.
"It's been an emotional roller coaster just to think I may never see my best friend again," Whiteford said.
Lawrence police are asking anyone with information regarding Sasko's death or the whereabouts of McLinn or Sasko's vehicle to call the department at 832-7509 or Douglas County CrimeStoppers at 843-TIPS (8477).
Ashley McLinn has also shared her cellphone number (785-806-8819) in hopes that her sister will call her. She said the family feared Sarah did not have her cellphone with her and wouldn't remember their phone numbers. Ashley McLinn added that Sarah was about 5-foot-7 with brown eyes and brown hair that she dyes black.
Copyright 2018 The Lawrence Journal-World. All rights reserved. This material may not be published, broadcast, rewritten or redistributed. We strive to uphold our values for every story published.