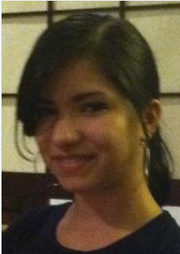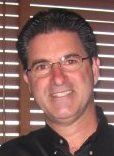 Nearly one week after finding 52-year-old Harold Sasko dead in his Southwest Lawrence home, Lawrence police are still looking for information from anyone who can help lead them closer to finding missing 19-year-old Sarah Brooke Gonzales McLinn.
"The information we have to release on the incident has not changed in the past several days," said Sgt. Trent McKinley, a Lawrence Police Department spokesman.
Sasko owned three CiCi's Pizza restaurants between Topeka and Lawrence and McLinn worked for Sasko at one point but did not work there at the time of Sasko's death and her disappearance, police said.
"Until we locate her, we don't know what role, if any, she played," McKinley said.
McKinley also said that police had not named anyone as a suspect as of Friday and could not rule out the involvement of other people.
"We do not know how many individuals may have been present when Mr. Sasko was killed," McKinley said.
Since 2012 both Sasko and McLinn were living in a home in the 2900 block of West 26th Street, where on Jan. 17 police discovered Sasko dead, having suffered from traumatic injuries. Police had entered the home after McLinn's family reported her missing last week.
After calling in Kansas Bureau of Investigation crime scene investigators and searching the home, police announced a homicide investigation and McLinn's disappearance after 4:30 p.m. on Saturday. Also missing was Sasko's dark gray or blue 2008 Nissan Altima with a Kansas "In God We Trust" license plate number AK149.
On Friday, McKinley said that there were no developments in the investigation to which he could speak. Police this week have said that the last time family or friends reported seeing or hearing from either McLinn or Sasko was Jan. 14.
Friends and former employees of Sasko's said he invited McLinn to move in because he wanted to provide her with a stable environment and help her get into college.
Lawrence police are asking anyone with information regarding Sasko's death or the whereabouts of McLinn and/or Sasko's vehicle to call the department at 832-7509 or Douglas County CrimeStoppers at 843-TIPS(8477).
McLinn's sister, Ashley McLinn, 22, of Topeka, has also shared her cellphone number (785-806-8819) in hopes that her sister will call her. She said the family feared Sarah did not have her cellphone with her and wouldn't remember their phone numbers. Ashley McLinn added that Sarah was about 5-foot-7 with brown eyes and brown hair that she dyes black.
Copyright 2018 The Lawrence Journal-World. All rights reserved. This material may not be published, broadcast, rewritten or redistributed. We strive to uphold our values for every story published.