On the street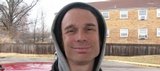 I would probably not eat out as much, not shop for organic groceries as much.
-->
Topeka — Leaders of state universities said Wednesday that budget cuts in the 7 percent range so far have been painful, but manageable. But they said further cuts that are under discussion would cause serious damage.
A reduction of 10 percent "would significantly harm our students," said Kansas University Chancellor Robert Hemenway.
Hemenway and other university presidents spoke to a Senate budget subcommittee, as lawmakers face a $200 million budget deficit in the current fiscal year, and upwards of a $1 billion deficit in the next fiscal year, which starts July 1.
To meet a 3 percent cut called for in the current fiscal year by Gov. Kathleen Sebelius, KU has trimmed $4.6 million at the Lawrence campus, and $3.7 million at the KU Medical Center, Hemenway said.
The school says it plans to layoff 11 and leave 110 unfilled positions in preparation for more projected cuts.
At the KU Med Center, the school says it is looking at eliminating 76 positions; 47 of those are currently occupied. In addition there will be a cut of $2.3 million in new equipment, technology, maintenance and program support.
Half of the positions remaining unfilled on the Lawrence campus are faculty positions, which means fewer course offerings and larger class sizes, Hemenway said.
The proposed cuts, he said, also jeopardizes expansion of the Pharmacy School.
But state universities may face deeper cuts.
Senate Ways and Means Committee Chairman Jay Emler, R-Lindsborg, has said the budget crisis may force additional cuts in the next fiscal year from 10 percent to 19 percent.
Hemenway said a 10 percent cut would mean additional layoffs, employee furloughs, increased class size, and reduced course offerings that could impact students' ability to complete their degrees on time.
Despite the state's dire financial condition, Hemenway sounded an optimistic note, saying that Kansans have often faced tough challenges.
But he added, "You can't kill off the intellectual future and be a successful state. You can't cut your way to excellence."
Earlier, presidents of Emporia State University and Fort Hays State University told the committee that they have taken steps to handle budget cuts in the 7 percent to 10 percent range.
But they said any deeper cuts will have a dramatic effect on the quality of higher education in Kansas.
"You're going to change the scope of the institution," said Fort Hays State President Ed Hammond when referring to cuts in the 12 percent to 15 percent range.
Hammond said a 15 percent budget cut at Fort Hays State would result in 85 layoffs, more than 10 percent of the school's workforce.
Emporia State President Michael Lane said the school has left open 73 positions because of the proposed 7 percent cuts.
Any further cuts will result in layoffs, Lane said.
"I can't accomplish that without putting Kansans out of work," he said.
Copyright 2018 The Lawrence Journal-World. All rights reserved. This material may not be published, broadcast, rewritten or redistributed. We strive to uphold our values for every story published.