In a season filled with festivities such as the Festival of Trees and Plaza lights, the Health Care Access Clinic hopes to start a tradition of its own.
The first annual Holiday Homes Tour will be from 3 p.m. to 8 p.m. Dec. 4, featuring nine homes in Lawrence that will be decorated for the holidays.
Event coordinator Misty Harris hopes to raise as much as $10,000 for the organization through sales of calendars that feature the homes on the tour. They include pictures and facts about the homes and their history. The $10 calendars double as the tickets to the event.
"If we could sell all 1,000 calendars, that would be awesome," Harris said.
The Health Care Access Clinic is a nonprofit organization that provides medical care for Douglas County residents who cannot afford private insurance but do not receive government-provided health care.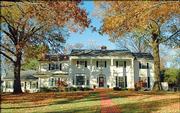 Some homes, like Kansas University chancellor Bob Hemenway's, were chosen for their historic value. Others, like Marie Galluzzi-Potter's, were chosen for their festive decorations.
Galluzzi-Potter said her name came up in a meeting and she was only too happy to help.
"I think Health Care Access is a real good program," Galluzzi-Potter said. Her home on 1109 Sturbridge Circle will feature at least nine full-sized Christmas trees and several smaller trees.
All of the Christmas trees will have themes, including one that features American Indian decorations. Galluzzi-Potter's house will also display many classic Christmas collections, such as an original Snow Village from the 1970s and cardboard houses from the 1954 Montgomery Ward catalog.
Galluzzi-Potter's home will also have a craft sale featuring homemade wreaths, small trees and other Christmas items. All of the proceeds will go to the Health Care Access Clinic. Tickets for the homes tour will be available at her home as well.
Tickets for the event can also be purchased at the clinic, Hy-Vee Food Stores, Sigler Pharmacies, or online at www.healthcareaccess. org, or by calling 841-5760.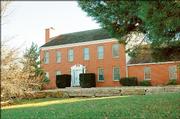 Copyright 2018 The Lawrence Journal-World. All rights reserved. This material may not be published, broadcast, rewritten or redistributed. We strive to uphold our values for every story published.