Lawrence crime, fire, courts coverage
Have a tip?
Contact Journal-World reporter Caitlin Doornbos: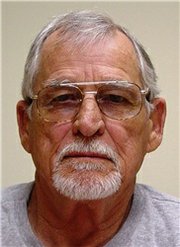 A 72-year-old Leavenworth man is facing federal prosecution for failing to register as a sex offender.
Lester Ray Nichols is charged with a single count of failing to register under the Sex Offender Registration and Notification Act, according to a statement from the office of the U.S. Attorney for Kansas.
Nichols was convicted in Sedgwick County in 2003 of interstate travel to have sex with a minor, and is required to register his current address and other information with local authorities and the Kansas Bureau of Investigation. Federal prosecutors say he failed to comply with the law in November 2012.
If convicted, Nichols could face up to 10 years in federal prison.
Copyright 2018 The Lawrence Journal-World. All rights reserved. This material may not be published, broadcast, rewritten or redistributed. We strive to uphold our values for every story published.