Leavenworth — Police are asking for the public's help in finding a man accused of killing two brothers in Leavenworth.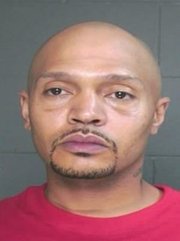 An arrest warrant was issued Thursday for 36-year-old Aundray Duashawn McDonald on two counts of first-degree murder and two weapons-related charges.
Leavenworth Police Chief Pat Kitchens says McDonald is a suspect in the deaths of 25-year-old Derrick and 28-year-old Marshall Jones.
The two brothers were shot Dec. 16.
Kitchens said the shooting stemmed from a feud between the brothers and McDonald.
The Leavenworth Times reports McDonald is already facing drug charges in Leavenworth County District Court.
Kitchens says McDonald should be considered armed and extremely dangerous.
Copyright 2018 The Associated Press. All rights reserved. This material may not be published, broadcast, rewritten or redistributed. We strive to uphold our values for every story published.