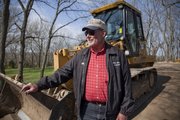 Allen Grob
Employer: R.D. Johnson Excavating Co.
Position: Excavator, equipment operator.
What he does: Digs basements, retaining walls and driveways.
Years on the job: 38
His work truck: A Cat Crawler Loader 953c with 7,000 hours on it.
Best part of the job: "Working with a lot of good people here in Lawrence."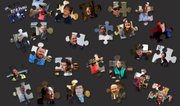 A special section honoring your neighbors, unsung heroes and people who do the little things that just make life better in Lawrence.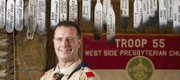 Read about the honorees for the 2011 Only in Lawrence: "Community" category.
He's a modest man who's spent nearly four decades doing some not-so-glamorous work.
And if you need a foundation for a house dug, Allen Grob of R.D. Johnson Excavating Co. is your guy.
"He's the only guy I use," said local contractor Lee Queen of Lee Queen Homes.
On a recent and typical workday digging a pathway for a home south of Lawrence, Grob, 57, said he followed in his father's footsteps, beginning in the excavating business at age 19.
"I grew up around it," he said.
That's 38 years of laying the groundwork for new homes and businesses in the area. When Grob drives around town, it's difficult not to see a house he helped build. The lifelong Lawrence resident has no estimate for how many homes he's worked on.
The work is about as blue collar as it gets, digging and leveling dirt all day in his Cat Crawler Loader 953c with the name "Allen" scrawled on the side. But it's the personal interactions that Grob says is the real key to his reputation in the community.
"You're able to get to know them," said Grob of working one-on-one with contractors. "If you do a good job, they appreciate it."
And working with the good people of Lawrence is why he's stuck with it so long, Grob said.
"You just have to enjoy what you do and the people that you work with have a lot to do with that," he said.
In his characteristic drawl, Grob reluctantly gives some advice to the younger generations about how to be successful in whatever field they choose.
"Just go the extra mile," he said. "Spend a little more time on it."
Copyright 2018 The Lawrence Journal-World. All rights reserved. This material may not be published, broadcast, rewritten or redistributed. We strive to uphold our values for every story published.