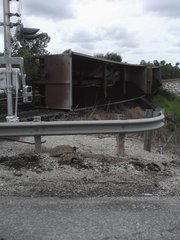 Onaga — A Union Pacific Railroad coal train derailed in northeast Kansas, but no injuries or hazardous spills were reported.
Union Pacific spokesman Mark Davis told KMAN that 23 cars of the coal train derailed Thursday morning about five miles northwest of Onaga in northern Pottawatomie County. The tracks eventually lead through Lawrence.
Davis said the train was going from Wyoming to southeast Missouri. He said the area is one of the busiest corridors for Union Pacific, with about 32 trains a day going through the location.
The cause of the derailment is under investigation.
Copyright 2018 The Associated Press. All rights reserved. This material may not be published, broadcast, rewritten or redistributed. We strive to uphold our values for every story published.