Photo Gallery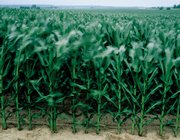 Natural wonders
On the street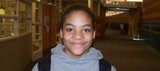 It can be during different seasons, but usually it's not the most beautiful state.
"A survey line is straight; no river is. A river bends, curls, snakes twists, shifts, shaping and shaped by the land's body. A survey line is static; no river is. Living water, it flows. It may wind and wander, rage and roar, but it is always journeying. Creeks, like capillaries, merge with it, spreading life throughout the land."
This is how Elizabeth Schultz describes a Kansas waterway in the new book "The Nature of Kansas Lands." The book, sponsored by the Kansas Land Trust and published by the University Press of Kansas, features essays on the landscape of Kansas written by Schultz, a retired English professor at Kansas University.
It also features more than 80 wildlife and landscape images by local photographers Kyle Gerstner and Edward C. Robison III, who have traveled the state looking for both the grand and subtle details that make up the lands of Kansas.
The book is edited by Beverley Worster, president of the Kansas Land Trust, with contributions by Donald Worster, a KU history professor, and Kelly Kindscher, an associate scientist at the Kansas Biological Survey.
In its preface, Beverley Worster writes this of the book: "The photographs stand apart and are not intended as illustrations of the essays; the scientific facts are suggestive, not comprehensive. But each complements the others, forming a unity of the artist's, scientist's and writer's perceptions of a common landscape. In blending these views, the book demonstrates how knowledge and affection can be expressed in very different forms."
Copyright 2018 The Lawrence Journal-World. All rights reserved. This material may not be published, broadcast, rewritten or redistributed. We strive to uphold our values for every story published.