Social Media Blog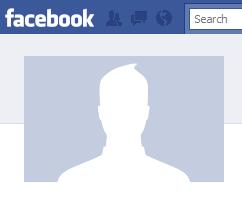 Used to be, the only time you'd have to worry about coming back from some wild party to find embarrassing photos of yourself plastered all over the place was if you were a bona fide celebrity, the sort of person regularly stalked by folks hauling expensive cameras with enormous lenses.
Then came MySpace and Facebook, and we all got a little bit worried about our personal paparazzi.
Then came Facebook photo tagging, and we got a little more worried.
This week, Facebook announced a full-scale rollout of the automatic photo tagging suggestions that have been quietly available to a number of international users for months, and we ... freaked out, really. I'm hedging a bet that not one person reading these words hasn't seen a post on their Facebook news feed along the lines of "OMG FACEBOOK IS STEALING YOUR FACE NOW!!1!" But before we all adjust our tinfoil hats to obscure our faces, let's pause for a second. Exactly what's going on here?
Up until this week, Facebook photos worked like so: Fred goes to a party, takes a bunch of photos (embarrassing or not), uploads them to Facebook and - if he has the time, and the desire to do so - tags people from his personal friends list in those photos. Those people receive notifications from Facebook that they're tagged in a photo, and have the chance to take a look at the picture and remove their tag if they don't want to be database ID'd in the image. (We're saying "database ID'd" because untagging a photo of yourself doesn't mean there isn't still a potentially embarrassing photo of you floating around the Internet. The other social photo scandal of the week can demonstrate that.) If Fred tags Mary and Mary thinks the photo makes her look fat, that's the end of it. Fred can't force-tag Mary, and a mutual friend of them both who runs across the photo and tries to tag Mary gets notified that she's already requested not to be identified in the image. And if Fred wants to tag Jane, who's also in the party photo but isn't his Facebook friend, he's out of luck; Facebook won't let you tag strangers. (There's a caveat, though, one that anyone who's gone to a convention or other large special event can confirm: Group photos and the tagging they inspire also foster explosive microbursts of new friend activity. In other words, if you're tagged in a group event photo along with a bunch of other people you met in passing but didn't have time to connect with at the event, you'll probably try to friend them. And they'll friend people. And so on.)
So what's different now? Nothing, except that when Fred first goes to upload those party pics, he gets suggestions about which of his friends might be in the images - suggestions that are based on some heavy-duty math and database analysis. Here's how Facebook explains the process in its photo help docs:
When you're tagged in a photo, we associate the tags with your account, compare what these tagged photos have in common and store a summary of this comparison. If you've never been tagged in a photo on Facebook or have untagged yourself in all photos of you on Facebook, then this summary information hasn't been created or stored for you ... When you or your friends upload photos, they may be compared automatically to the summary information we've stored about what your tagged photos have in common. The results of this comparison may also be used to group photos or suggest that photos look like you. You and your friends always have the option to ignore these suggestions. We only associate the photo with you if your friend saves these suggestions. If friends do tag you, you'll be notified automatically and can untag yourself if you don't like the photo or don't want to be tagged.
The thing is, though, Facebook isn't automatically tagging people in your photos; it's suggesting faces, and asking for your confirmation. In the case of Fred's party photos, he's still got to approve every suggestion Facebook makes before the photos get associated with his friends. There's still a human intermediary, although admittedly it might be an easy, lazy thing just to hit "confirm, confirm, confirm" and let Facebook do its (not always accurate) thing.
So should we be on edge about this and, if so, why? Being tagged in more photos - which, certainly, this new feature will encourage - is generally a positive thing, unless you're worried about unwanted friend requests from people you've interacted with in real life. (If that's the case, you'll want to take a serious look at your privacy settings regardless of photo tagging, including controlling how searchable your profile your is by the general public.)
There is, however, one thing to perhaps keep in mind, something that doesn't really have anything to do with photo recognition at all: database correlation. If there's anything scary going on here, it's the hardcore database-mining that's going on whenever Facebook identifies potential names for photos. There really hasn't been any example anywhere, at any time, of demographic and behavioral information being stored in this much detail at an individual level. Facebook's been collecting data for years about how our photo-taking and photo-tagging behavior coincides with that of the people around us, and now we're some pretty targeted results from all that data. Of course, it's not just photo behavior that Facebook's got access to - who's to say what the next correlation-based nugget mined from our user patterns will be?
The only thing to do may be to watch and wait. (But if you've got any ideas, wish-list items or otherwise, let us know in the comments.)

Find more businesses on Marketplace
Arts & Entertainment · Bars · Theatres · Restaurants · Coffeehouses · Libraries · Antiques · Services