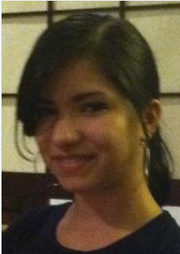 Family and friends of a 19-year-old Lawrence woman reported missing Saturday plan to gather tonight for a prayer service at a Topeka church.
It has been more than a week since anyone last reported seeing Sarah Brooke Gonzales McLinn, and family and friends will gather for a open house from 6:30 p.m. to 8:30 p.m. at St. David's Episcopal Church, 3916 SW 17th Ave., Topeka, to pray for a safe return.
McLinn was reported missing last week by family after she failed to show up for dinner plans on Jan. 15, her family says. Lawrence police, meanwhile, went to a home in the 2900 block of West 26th Street that McLinn had been living in and found the body of 52-year-old Harold Sasko, who had died of apparent traumatic injuries. Sgt. Trent McKinley, a Lawrence Police Department spokesman, said that family and friends of Sasko also reported last having seen or heard from him on Jan. 14.
McLinn's older sister, Ashley McLinn, 22, of Topeka, has shared her cellphone number in hopes her sister will see it and call. Meanwhile Lawrence police are also asking anyone with information about the whereabouts of McLinn, the circumstances surrounding Sasko's death or the whereabouts of Sasko's 2008 Nissan Altima (with a Kansas "In God We Trust" license plate number AK149) to call the department at 832-7509 or Douglas County CrimeStoppers at 843-TIPS(8477).
Copyright 2018 The Lawrence Journal-World. All rights reserved. This material may not be published, broadcast, rewritten or redistributed. We strive to uphold our values for every story published.