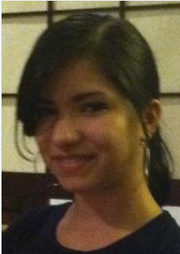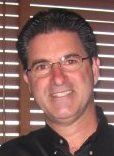 An older sister of the 19-year-old Lawrence woman reported missing Saturday after the discovery of a man's body in their Southwest Lawrence home is still hopeful that she will call.
Ashley McLinn, 22, of Topeka, told the Journal-World she wanted to share her cellphone number in hopes that her sister, Sarah Brooke Gonzales McLinn, will see it and call.
Ashley McLinn said she first became concerned last Wednesday when Sarah did not show up for dinner with family in Topeka. Ashley McLinn said she last talked to her sister on Jan. 14, when they made plans to spend time together.
"She never doesn't show up — so that rang a bell," said Ashley McLinn, who said she soon after began calling around for information.
When the McLinn family contacted Lawrence police on Friday, police went to the home at which Sarah Brooke Gonzales McLinn lived with Harold Sasko, a 52-year-old owner of several area CiCi's Pizza franchises. Sgt. Trent McKinley, a Lawrence Police Department spokesman, said that police saw someone inside the home shortly after arriving after 11 p.m. Friday. Police entered the home after the man did not respond and discovered Sasko dead, having suffered traumatic injuries.
Lawrence police reported McLinn missing when they announced the homicide investigation after 4:30 p.m. on Saturday. Also missing was a 2008 dark gray or blue Nissan Altima with a Kansas "In God We Trust" license plate number AK149.
Ashley McLinn said she was the closest family member to Sarah, who graduated from Topeka High after having also attended Shawnee Heights. Ashley McLinn said her sister moved to Lawrence about two years ago and was still deciding what she wanted to do about college.
Police continue to investigate the circumstances surrounding Sasko's death and the disappearance of McLinn. Ashley McLinn said that what little the police have told the family could not be shared.
"No one knows anything," McLinn said of her sister's whereabouts.
As of Tuesday afternoon, McKinley said police still don't know where Sarah is nor do they know the whereabouts of the vehicle missing from the home.
"We continue to follow up on leads as they come in or can be developed," McKinley said. "Some have been new leads, but I can't share specifics as of yet."
McKinley said that police also learned that either McLinn or Sasko had owned a dog at the home and that the dog has not been present while police have investigated.
Ashley McLinn said that she had "hung out with (Sasko) a couple times" but did not go into detail about what she knew about him. She became emotional when talking about his death and her sister's disappearance, something she has also spoken about with Kansas City-area television media.
"I just want to express my sympathy for the Sasko family," Ashley McLinn said. "I know the grief they are experiencing."
Also on Tuesday afternoon, the Riley County Police Department announced an organized search for a missing woman, but McKinley said the search was not related to McLinn's disappearance.
According to Lawrence police, the last time anyone reported having contact or seeing either McLinn or Sasko was on Jan. 14. McKinley said each had contact with a variety of people and that things appeared to be somewhat normal most of the day.
"Then on Wednesday things changed," McKinley said.
That's when McLinn missed dinner with family and no one has yet reported seeing or hearing from Sasko after Jan. 14.
Police do not know if McLinn and Sasko's vehicle are together, but McKinley said they believe if one of the two is found it could help "lead us to the other missing piece."
Ashley said she wanted her sister to call her at 785-806-8819. Lawrence police are also asking anyone with information about Sasko's death or the whereabouts of McLinn and/or the missing 2008 Nissan Altima to call the department at 785-832-7509 or Douglas County CrimeStoppers at 785-843-TIPS(8477).
Copyright 2018 The Lawrence Journal-World. All rights reserved. This material may not be published, broadcast, rewritten or redistributed. We strive to uphold our values for every story published.