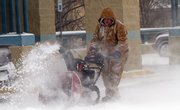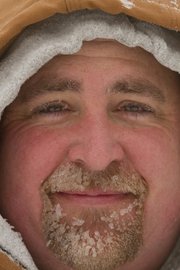 The Lawrence area accumulated around 4 inches of snow Saturday night into Sunday, according to estimates made by the National Weather Service.
The weather service does not expect more snow, but wind gusts are drifting the existing snow. Subzero temperatures are in the forecast into Monday.
"It looks like areas in Douglas County ranged from a couple inches up to 5 inches," said Bill Gargan, a meteorologist at the National Weather Service in Topeka. "There may be some snow flurries tonight, but nothing measurable."
The National Weather Service has issued a wind chill warning for Douglas County beginning at 6 p.m. and continuing through noon Monday.
According to the National Weather Service, the temperature tonight will dip to minus 10 degrees, with north winds of 10 to 15 mph and gusts of up to 25 mph causing wind chill values between minus 20 and minus 30.
On Monday, the predicted high is 4 degrees, with wind chill values between minus 21 and minus 31. Monday night may reach down to minus 2, with west winds creating wind chill values between minus 10 and minus 15.
The National Weather Service warns that prolonged exposure to these subzero temperatures may cause hypothermia. Frostbite may occur to exposed skin within a matter of minutes.
SEND US YOUR PICS
How cold are you? Send your wintry weather photos to news@ljworld.com.
Copyright 2018 The Lawrence Journal-World. All rights reserved. This material may not be published, broadcast, rewritten or redistributed. We strive to uphold our values for every story published.