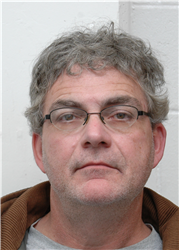 Lawrence crime, fire, courts coverage
Have a tip?
Contact Journal-World reporter Caitlin Doornbos:
A 55-year-old Lawrence man pleaded guilty Monday in Douglas County District Court to one count of robbery stemming from a Feb. 20 robbery at the Midwest Credit Union, 1015 W. Sixth St.
Larry Eugene Martin, a registered Kansas drug offender, said he entered the bank and demanded money from a teller while wearing a ski mask. A weapon was not used in the crime, and it's not clear how much money Martin was given. He was arrested the next day in Lawrence.
As part of the plea agreement, prosecutors will recommend at his June 18 sentencing that Martin be sentenced to 52 months in prison. A burglary and criminal use of a financial card charge against Martin stemming from alleged incidents in 2012 were also dropped as part of the agreement.
Copyright 2018 The Lawrence Journal-World. All rights reserved. This material may not be published, broadcast, rewritten or redistributed. We strive to uphold our values for every story published.