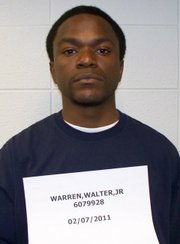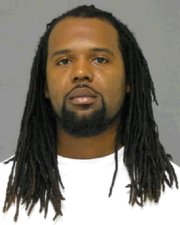 Three Lawrence men were arrested on multiple charges stemming from a Sunday evening incident in the 2500 block of Redbud Lane.
Officers were dispatched to a burglary shortly before 10 p.m. Sunday, where they arrested Walter Warren, 28, Eddie Jelano Howard, 24, and Quindale Orlando Wise, 30.
All three were booked into the Douglas County Jail on charges of aggravated robbery, aggravated burglary and obstructing the legal process. Warren is also being held on several out-of-county warrants. Wise was also arrested Jan. 11 on criminal damage and domestic battery charges.
Further information about the incident was not yet available, and bond has not been set.
* To view recent LJWorld crime stories, click here.
Copyright 2018 The Lawrence Journal-World. All rights reserved. This material may not be published, broadcast, rewritten or redistributed. We strive to uphold our values for every story published.