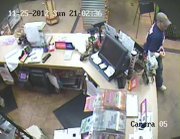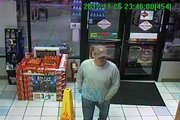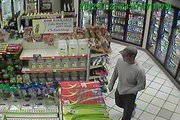 Lawrence police responded to a reported robbery attempt at Kwik Shop, 1611 E. 23rd St., at 11:55 p.m. Monday night.
According to police, a male suspect approached two employees with his hand under his shirt, indicating he may have had a weapon. The man demanded money, but the employees refused. The suspect left empty handed and may have driven off in a white sport utility vehicle.
The suspect was described as 5-feet, 10-inches tall, 25 to 30 years old, with reddish brown hair and a thin beard.
This was the second reported gas-station robbery in the area over the last two nights. A white male was reported to have robbed the Zarco 66 convenience store, 1500 E. 23rd St., Sunday evening.
Lawrence Police Sgt. Trent McKinley said "the description and behavior of the suspect in both incidents is very similar." Surveillance photos from both crimes show the suspect wearing the same hat, which appears to be gray with the "WV" West Virginia University logo on it.
Anyone with information on these crimes is asked to call the Lawrence Police Department at 785-832-7509 or the TIPS Hotline at 843-TIPS(8477).
Callers to the TIPS Hotline can remain anonymous and may be eligible for a cash award for information leading to the arrest of the person responsible for these crimes.
Copyright 2018 The Lawrence Journal-World. All rights reserved. This material may not be published, broadcast, rewritten or redistributed. We strive to uphold our values for every story published.