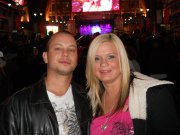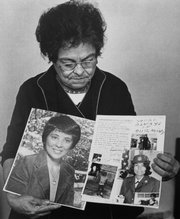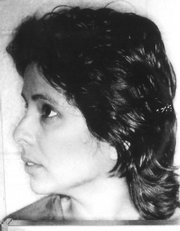 A Dallas man, who recently discovered that his mother, Nilsa Sanchez, was murdered near Lawrence in 1989, says he's been frustrated by a lack of information provided by the Douglas County Sheriff's Office about the unsolved case.
"They really didn't tell me anything," said Brian Torres, 31.
Torres was 7 years old in August 1989 when his mother's strangled body was found stuffed into a 36-inch-wide culvert under North 1400 Road near Stull, west of Lawrence. Following child abuse allegations earlier that year, state officials removed Torres from the home he shared with his mother in the 1300 block of Pennsylvania Street.
For years, Torres had been told his mother died of natural causes, but last month he found a 2009 Journal-World article online detailing his mother's murder. Since then, he's been in contact with a detective working the cold case, but has been provided little information, Torres said.
"He wouldn't give me any details," he said.
Undersheriff Steve Hornberger said that evidence from the case was sent to the Kansas Bureau of Investigation a few months ago, but he would not specify what the evidence was or what type of testing would be performed. Hornberger said disclosure of more details "could potentially negatively impact the case."
Hornberger also did not specify what prompted the sheriff's office to submit evidence in the 22-year-old cold case, or why the evidence wasn't submitted sooner.
From the start, the case has baffled investigators.
Two days into the initial investigation, the sheriff's office activated the Capital Area Major Case Squad, or the M-Squad, a unit of law enforcement agents in the region who assist in criminal investigations.
The M-Squad logged more than 4,000 investigative hours, followed more than 500 leads and collected more than 300 pieces of evidence, but made no arrests.
In the years since, it's not clear what, if any, progress has been made in the case.
Local law enforcement says the case is the only unsolved cold case murder in the county in the past few decades.
It's unclear when testing on the submitted evidence will take place, as the KBI does not comment on time lines for specific cases.
Copyright 2018 The Lawrence Journal-World. All rights reserved. This material may not be published, broadcast, rewritten or redistributed. We strive to uphold our values for every story published.