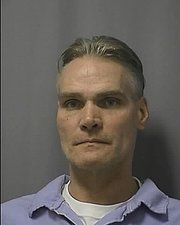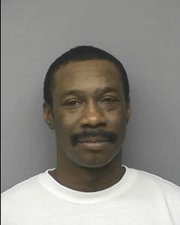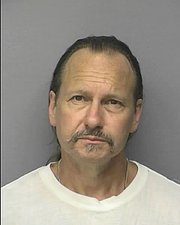 Two murderers and a sex offender will be eligible for parole in January, according to the Kansas Department of Corrections.
The public has several opportunities in December to provide input on these inmates who committed crimes in Douglas County and who are eligible for parole:
• Donald Bruce, 50, is serving up to a life sentence on a 1992 first-degree murder conviction from Douglas County for the beating death of a 23-month-old boy, who was the son of Bruce's girlfriend at the time. Bruce was passed over for parole before in 2007 and 2011.
• Robert L. Oatis, 45, was convicted of aiding a felon and burglary in 1986, as well as attempted rape in 1990 in Douglas County.
• Gregory H. Thomas, 53, was sentenced to 10 years to life in the 1987 stabbing death of 24-year-old Stephen R. Howell during a fight at an east Lawrence mobile home.
The public comment sessions for the three inmates are:
• 10 a.m. to 12 p.m. on Dec. 10, City Hall, One McDowell Plaza, Kansas City, Kan.
• 11 a.m. to 1 p.m. on Dec. 11, Finney State Office Building, Wichita.
• 8:30 a.m. to 10:30 a.m. on Dec. 12, Landon State Office Building, Topeka.
For a full list of inmates eligible for parole in January, visit http://1.usa.gov/SlCafj
Copyright 2018 The Lawrence Journal-World. All rights reserved. This material may not be published, broadcast, rewritten or redistributed. We strive to uphold our values for every story published.