Peacefully in her sleep.
That's how Brian Torres, now 30, believed his mother, former Lawrence resident Nilsa Sanchez, died more than 20 years ago.
But Torres last week found a 2009 Journal-World article detailing his mother's unsolved murder.
"It was a bit of a shock," said Torres, a construction worker who lives in Dallas. "I was up all night."
Torres was 7 years old in August 1989 when his mother's strangled body was found stuffed into a 36-inch-wide culvert under North 1400 Road near Stull, west of Lawrence. Following child abuse allegations earlier that year, state officials removed Torres from the home he shared with his mother in the 1300 block of Pennsylvania Street.
At a foster care home in Lawrence, relatives told Torres that his mother, then 37, died of natural causes. No one then, or ever, told Torres it was a murder, he said.
Shortly after his mother's funeral, Torres was adopted by relatives in Pennsylvania. He knew nothing more about his mother's death until last week, when he found the article while searching for information needed for a replacement birth certificate.
Unsolved case
Sanchez was born in New York City, and, after serving nine years in the Army, moved to Lawrence in 1983 with Torres.
Sanchez spent time working at a local Hardee's restaurant. People said she was an avid walker, and at some point she attended classes at Kansas University.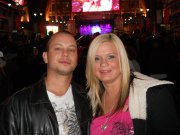 On Aug. 24, 1989, at least 20 people saw Sanchez walking along U.S. Highway 40 west of the city, where the entrance to the Kansas Highway 10 bypass is now. Eight days later, rancher Heyden Smith found Sanchez's body, about 10 miles from where she was last seen walking. But what happened to Sanchez in those eight days is a mystery.
Investigators had very little to go on other than Sanchez's decomposed body, and retired Douglas County Sheriff Loren Anderson said it took authorities several days to determine the basics of the case.
"We don't know where she came from. We didn't know who she was," Anderson said. "I don't remember anything that gave us a real clue."
Two days into the investigation, Anderson activated the Capital Area Major Case Squad, or the M-Squad, a unit of law enforcement agents in the region who assist in criminal investigations.
The M-Squad logged more than 4,000 investigative hours, followed more than 500 leads and collected more than 300 pieces of evidence, but made no arrests.
In the years since, it's not clear what, if any, progress has been made in the case.
Sgt. Steve Lewis, spokesman for the Douglas County Sheriff's Office, said he couldn't release more details because the case was still active. Lewis said evidence from the crime scene had been sent to the Kansas Bureau of Investigation lab, but declined to say what items were sent.
Lewis did not have any updates about any possible testing results. The KBI does not comment on the status of evidence testing in specific cases.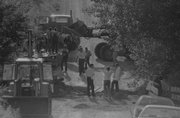 Local police have said the Sanchez case is the only unsolved murder in the county in the past several decades.
Lingering questions
Torres has spent the past week researching his mother's case and has been in contact with the Douglas County Sheriff's Office. He said he has experienced a range of emotions since discovering his mother's murder.
"I really don't know what to think," Torres said.
He said he worries his mother's case is "just something that got pushed off" by police, and he wants to bring awareness to the case. Despite the decades gone by, Torres said solving the case should still be a top priority for law enforcement.
"Somebody got murdered," he said.
Copyright 2018 The Lawrence Journal-World. All rights reserved. This material may not be published, broadcast, rewritten or redistributed. We strive to uphold our values for every story published.