The Johnson County Sheriff's Office said Friday morning a veteran from De Soto who served in Iraq was found safe in Illinois.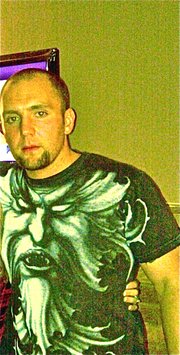 Sheriff's officials had asked for the public's help Thursday night in finding Matthew Scott Flowers, 28, who was last seen in De Soto on Tuesday. Master Deputy Tom Erickson said police in Illinois found Flowers about 4 a.m. Friday.
"He is OK, voluntarily left Kansas and is not in danger," Erickson said.
Sheriff's officials said there was initially a concern because Flowers when reported missing was believed not to have medication prescribed to him after an injury in Iraq. His family was concerned for his safety.
"The sheriff's office thanks everyone for their assistance in locating Flowers," Erickson said.
Copyright 2013 The Lawrence Journal-World. All rights reserved. This material may not be published, broadcast, rewritten or redistributed. We strive to uphold our values for every story published.