The Kansas Prisoner Review Board will hear public comments this month on two prisoners convicted of murder in Douglas County who are eligible for parole in February.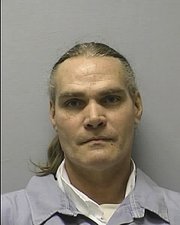 Donald Bruce, 49, is serving up to a life sentence on a 1992 first-degree murder conviction from Douglas County for the beating death of a 23-month-old boy, who was the son of Bruce's girlfriend at the time. Bruce was passed over for parole once before in 2007.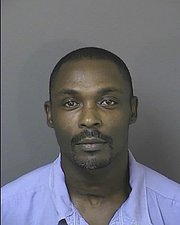 Tyrone Walker, 46, pleaded no contest in 1990 to a second-degree murder charge for strangling Tamara Baker, who disappeared on Halloween night in 1989. Baker's decomposed body was later found in a wooded area in east Lawrence. Walker received a sentence of 12 years to life and has been paroled twice, in 2005 and 2010, but was returned to prison on parole violations.
Walker and Bruce will both have parole hearings in January.
The public can comment on any inmate up for parole at these locations:
• Wichita: 10 a.m. to 1 p.m. Dec. 19, 230 E. William St., room 3080.
• Kansas City: 10 a.m. to noon Dec. 20, 701 N. 7th St.
• Topeka: 8:30 to 10:30 a.m. Dec. 21, 900 S.W. Jackson, room 106A.
Members of the public also can write letters to: Prisoner Review Board, Landon State Office Building, 900 S.W. Jackson St., 4th floor Topeka, 66612-1220.
For more information, visit bit.ly/tULx4t.
Copyright 2018 The Lawrence Journal-World. All rights reserved. This material may not be published, broadcast, rewritten or redistributed. We strive to uphold our values for every story published.