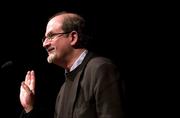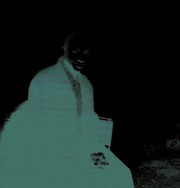 Welcome to Kansas University.
There's more to do around campus than just frequenting the social scene or hanging around downtown Lawrence.
KU has plenty to offer with speakers, art exhibits and performances this year.
Here's a list of the highlights and the usual places to find them:
Hall Center for the Humanities
The center's leadership seeks to stimulate and support research of the humanities, arts and social sciences with an emphasis on interdisciplinary relationships.
The programs scheduled for this school year as part of the Humanities Lecture Series seem to be a good start for the Hall Center, 900 Sunnyside Ave.
Susan Estrich, the Robert Kingsley Professor of Law and Political Science at the University of Southern California and a FOX News contributor, will discuss the 2008 election on Sept. 23.
Other lectures in the series this year will be authors Michael Chabon and Jeannette Walls; Anthony Corbeill, a KU classics professor; James McBride, an award-winning writer, composer and musician; and Dipesh Chakrabarty, the Lawrence A. Kimpton Distinguished Service Professor in History, South Asian Languages and Civilizations, University of Chicago.
Lied Center of Kansas
It's a major venue on KU's West Campus, and it's home to dozens of major performances every year.
Broadway performances, lectures, concerts and other shows are the norm for another full season.
This fall's lineup includes The Harlem Quartet, Oct. 26; the Jerusalem Symphony Orchestra, Nov. 5; a performance of "Sweeney Todd," Nov. 12; and, Boston Brass & The Brass All-Stars Big Band, Dec. 13.
Dole Institute of Politics
It's more than a shrine to one of the state's most famous politicians.
The Dole Institute of Politics, 2350 Petefish Drive on KU's West Campus, is a tribute to World War II veterans and home to the archives for the 1996 GOP presidential nominee.
The institute is also a political junkie's dream with bipartisan programming throughout the year. With the hotly contested presidential election in full swing this fall, institute director Bill Lacy says don't be surprised if a slate full of politicians, pundits, journalists and other heavyweights make their way to Lawrence to speak and shed light on the race.
"We're going to really focus heavily on the election," said Lacy, who has returned to the institute after running former Tennessee Sen. Fred Thompson's presidential campaign last semester.
Institute leaders will be making an announcement close to the start of the fall semester about their lineup, mostly because they often try to allow high-profile figures to let the trip fit in with their schedules.
The institute is also open every day except for Thanksgiving and Christmas, and students can also participate in the institute advisory board, Lacy said.
Spencer Museum of Art
The museum, 1301 Miss., just across the street from the Kansas Union, is known as a place to take a break from studying or classes.
Year round, it's filled with paintings, sculptures and other exhibits from professional and student artists. Museum leaders say this year's lineup at the Spencer plans to be no exception.
One attraction to start the year from Aug. 23 to Dec. 14 is the exhibit "Time/Frame" organized by the museum's 2007-2008 graduate student interns. It considers the ways in which artists - from across the world and in different media - have pondered and pictured time.
"It will blow people away in some ways. It really will display for one thing the depth of our collection," said Bill Woodard, a museum spokesman.
KU alumnus Wendell Castle, an American furniture artist and sculptor, will also have five of his exquisite clocks on display in the museum's central court from Sept. 20 to Dec. 21.
Students can also get involved with the museum's student advisory board, which collaborates with Student Union Activities. For more information, contact Woodard, bwoodard@ku.edu, or education director Kristina Mitchell-Walker, kemitch@ku.edu.
Copyright 2018 The Lawrence Journal-World. All rights reserved. This material may not be published, broadcast, rewritten or redistributed. We strive to uphold our values for every story published.