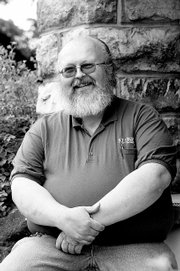 Topeka — In 2005, 1,400 employees at Kansas University left the state classified pay structure system to become University Support Staff.
The transfer had been approved by a vote of the KU employees, the Legislature and signed into law by Gov. Kathleen Sebelius.
KU employees and KU management said that employees would fare better by getting their pay raises approved by KU managers rather than having to rely on the Legislature.
Has it paid off?
"We feel like we are on track," said Dennis Constance, president of the University Support Staff Senate.
Since the change took effect, University Support Staff have received three consecutive annual pay increases of 3 percent and an added 1.5 percent increase to the pool for merit raises. Merit money is given to those who "meet expectations" in their evaluations.
That is slightly ahead of what state classified workers have received.
For this fiscal year, which started July 1, state classified workers received a 2 percent increase and an $860 per employee bonus that will be paid in mid-December.
Last fiscal year, state classified workers received a 1.5 percent increase on the first day of the fiscal year - July 1, 2006 - and a 2.5 percent increase in September.
In the fiscal year before that, state workers received a 1.25 percent pay raise at the start of the fiscal year and then another 1.25 percent pay raise six months later.
Constance said the merit increases are the major difference with the state classified system.
A working group of employees and administrators meets every month to ensure that merit increases are handled fairly, he said.
"A component of an employee's pay increase each year is based on merit. If an employee seeks additional training to enhance value to the unit, takes additional responsibility, does something noteworthy, those are the things that can be taken into account for merit pay.
"The employee, of course, needs to know from their supervisor what factored into their merit," he said.
Another concern that has been raised was that the switch would deny KU employees civil service protections against unfair managers and bad working conditions.
In the civil service system, disputes between workers and managers can be taken to a state review board. But now at KU, support staff grievances work their way to a KU board nominated by the University Support Staff Senate and appointed by the provost. Three of the five appeals board members are support staff.
"The process seems to be working," Constance said.
Copyright 2018 The Lawrence Journal-World. All rights reserved. This material may not be published, broadcast, rewritten or redistributed. We strive to uphold our values for every story published.