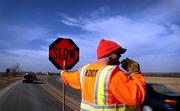 Big Springs — Jim Weaver is a big fan of "rumble strips."
He lives near U.S. Highway 40 between Lawrence and Topeka, which has been the scene of a number of gruesome head-on car accidents over the years. So he's glad state authorities put the strips along the center line of the highway, to warn drivers when they're crossing into oncoming traffic.
"I love 'em. The road's treacherous enough; we've seen enough fatalities," Weaver said Tuesday afternoon while doing some outdoor maintenance at Big Springs United Methodist Church, just a few dozen feet from the highway. "If it saves a few lives, it's worth it."
Kansas drivers are already familiar with rumble strips - grooves in the asphalt that produce a loud noise and vibration when a car passes over them - on the sides of four-lane highways.
But when the Kansas Department of Transportation resurfaced U.S. 40 last summer, it decided to include the center-line strips, part of an experiment on several two-lane highways across the state.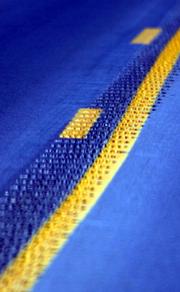 "There's very few accidents that are more traumatic, more dangerous than a head-on, especially with highway speeds like that," said Joe Blubaugh, a spokesman for KDOT's northeast Kansas district. "If you fall asleep or drift and hit those rumble strips, the goal is to get your attention."
Blubaugh said state transportation officials would review accident records along the highway after a couple years to decide whether the strips should be used on other two-lane highways across Kansas. He couldn't provide exact costs for the project, saying that it was "minimal."
Officials with traffic-enforcement agencies said they haven't tracked statistics to know whether the new devices made a difference in the accident rate after a half-year.
"We welcome anything that's going to improve road travel in Douglas County and keep our citizens safe," Douglas County Sheriff's Lt. Kari Wempe said.
Lt. John Eichkorn, of the Kansas Highway Patrol, agreed.
"Anything that can be provided to assist motorists in staying in their lane will be beneficial," he said. "It just takes a very small error to create a very serious situation."
Copyright 2018 The Lawrence Journal-World. All rights reserved. This material may not be published, broadcast, rewritten or redistributed. We strive to uphold our values for every story published.