In any college town it's easy for a student to get stuck in an entertainment rut, where the most culturally significant item of the night is the dirty limerick written on the bar of choice's greasy bathroom wall.
Fortunately for Kansas University students, Lawrence isn't just another "college town." It's one loaded with art, music, theater and other activities that don't involve a shot glass or a game of quarters. Here's just a sampling of Lawrence venues with offerings guaranteed to stimulate and educate.
Murphy Hall
Located on campus at 1530 Naismith Drive, the home of the university's theater department runs a full lineup of plays and musicals. The hall is home to both the Crafton-Preyer Theater, a main-stage venue, and the William Inge Theater, a more intimate black-box setting. Shows during the 2004-2005 season will utilize both stages, and University Theatre's Web site (www.kutheatre.com) provides a listing of performances and ticket information. The box office also can be reached by calling 864-3982.
Lied Center
Offering everything from chamber music to Broadway productions to professional dance performances, the Lied Center, 1600 Stewart Drive, is a haven for those looking for an evening of refined entertainment. The 2004-2005 season is packed with performances by national touring acts, interspersed with shows by your very own peers in music and dance. There's even a student discount. Call the ticket office at 864-2787.
Lawrence Community Theatre
Since it was founded in 1977, the Lawrence Community Theatre has been the place to be to see home-grown talent flourish. Local actors clock out from their day jobs and spend evenings rehearsing for productions to suit any taste. The upcoming season covers Cole Porter to Agatha Christie. Students get ticket deals here, too. Call 843-7469 for the down low.
Lawrence Arts Center
The Lawrence Arts Center, 940 N.H., isn't just a place to look at art perched on walls. It's an all-out, hands-on hub where you can check out galleries, take in a spot of theater, try to keep up with dancers and even learn how to wield a pencil, paintbrush or potter's wheel of your own. The galleries sport 12 to 14 exhibitions a year, and resident theater and dance companies keep the stage bristling with activity. For more, call 843-2787.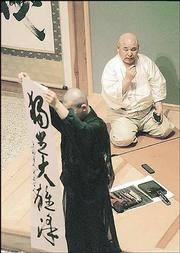 Liberty Hall
A cornerstone of downtown, Liberty Hall, 642 Mass., is a must-visit venue for cultural activities of all ilks. The multi-purpose hall plays host to movies, live music, theater and fund-raising events. And we're not talking run-of-the-mill. Liberty runs films that can't be found at a typical cineplex, focusing on independent and foreign films rather than the latest big-budget blockbuster. The "Liberty Hall Live" program provides audiences with both performance art and live music, offering everything from jazz to modern rock. For more info, call the box office at 749-1972.
Signs of Life
A truly multi-purpose facility in downtown Lawrence, Signs of Life, 722 Mass., is a combination art gallery/bookstore/coffee shop/music venue. Oozing with bohemian charm, Signs of Life offers something for everyone. The gallery showcases both regional and national artists, with new openings on the first Saturday of every month, and live music fills the coffee shop most Friday evenings. Call 830-8030 for store hours and general information.
Spencer Museum of Art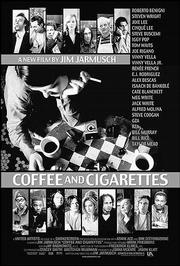 It's no small honor being considered one of the best college art museums west of the Mississippi. If you take an art history class at KU, you'll spend many hours among the galleries, which display only a portion of the museum's collection of more than 22,000 items. The stately neoclassical building below the Kansas Union at 1301 Miss. holds enough eye candy to keep you busy for several quiet, relaxing afternoons. Visit when you're feeling contemplative. To learn more, visit www.ku.edu/~sma or call 864-4710.
Aimee's Coffee House
Known to locals as more than just a place to grab a cup of joe, Aimee's, 1025 Mass., is home to poetry/music open-mic nights the first Tuesday and third Thursday of every month. Whether you want to share work of your own or soak up what others have to offer, Aimee's exudes a warm, welcoming vibe. Call 843-5173.
Keep in mind that this list is far from comprehensive. In a town so full of energy and culture, finding quality entertainment is like shooting fish in a barrel. So if you're getting tired of the same old song and dance, the same bars and clubs night after night, try some of these joints. They're guaranteed to come hangover free. And who knows? You just might learn something in the process.
Copyright 2018 The Lawrence Journal-World. All rights reserved. This material may not be published, broadcast, rewritten or redistributed. We strive to uphold our values for every story published.