Visit website 231 N Main St, Tonganoxie, KS 66086 Opens Tuesday at 7 a.m.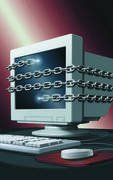 Community National Bank's website is designed to keep you informed about the many financial services and benefits available to you as a client. It also provides you tools to effectively and conveniently manage your finances. At times it may be necessary for you to provide us with personal information so that we may better serve you. We recognize and respect your expectation that privacy be protected. To ensure your personal privacy is maintained, Community National Bank has set forth the following policies.
You may visit any section of our website to find out more about the Bank, the products we offer and the events we are supporting without providing any personal information. Any information you DO provide us, via email or secure applications, will be used for the bank's legitimate business purposes only. We will strive to limit access to customer information to those authorized individuals who have a legitimate need to know. We will maintain security procedures that guard access to and disclosure of information about customers. Customer information will not be shared with any other organization or business except
* where the customer requests or consents to disclosure.
* where we are legally required to do so, for example, in response to a subpoena.
* where we have agreed to provide information under contract, for example, to a credit bureau.
* where we are legally permitted to do so and there is an appropriate business justification.

We collect nonpublic personal information about you from the following sources:
* Information we receive from you on applications or other forms
* Information about your transactions with us or others
* Information we receive from a third party, such as a consumer reporting agency
* "Nonpublic personal information" is nonpublic information about you that we may obtain in connection with providing a financial product or service to you. This could include
* information such as account balances, payment history, and overdraft history.

If you decide to close your account(s) or become an inactive customer, we will continue to adhere to the privacy policies and practices described above.
Thank You.