Visit website 1425 Wakarusa Street, Suite C, Lawrence, KS 66049 Opens Friday at 8 a.m.
Photos / Brent C. Wood DDS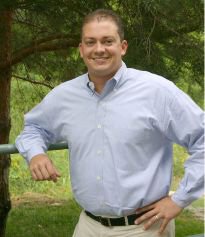 Our professional purpose is to provide quality and caring orthodontic treatment in a positive and fun environment. DIAGNOSTIC DECISIONS ARE BASED ON HOW WE WOULD TREAT OUR OWN FAMILIES. The most important person in this office is the patient.
We believe orthodontic care can result in increased self-esteem and better dental health.
Facial profile, skeletal harmony, jaw joint function, aesthetics and periodontal health are all key factors in diagnosis. We try to avoid extraction of permanent teeth but sometimes this is necessary to achieve OPTIMAL FACIAL AESTHETICS or long-term stability. The profile (e.g. are the lips flat or full) is an important factor in extraction decisions. Patient preferences are another important ingredient in achieving a beautiful smile and profile.
Dr. Brent C. Wood attended the University of Kansas where he received a Bachelor of Science degree in Genetics. He then proceeded to the University of Missouri Kansas City where he was awarded his Doctorate of Dental Surgery and completed an additional 2 year residency program in Orthodontics and Dento-Facial Orthopedics. Doctor Wood is past president of the American Student Dental Association-UMKC. In addition, Doctor Wood is a member of the American Association of Orthodontics and American Dental Association.
Doctor Wood was born and raised in Kansas. He and his wife Britny spend most of their time with their 3 young children. Doctor Wood also enjoys golfing, skiing and traveling.