Visit website 1112 W 6th Street, Suite 216, Lawrence, KS 66044 Opens Friday at 8 a.m.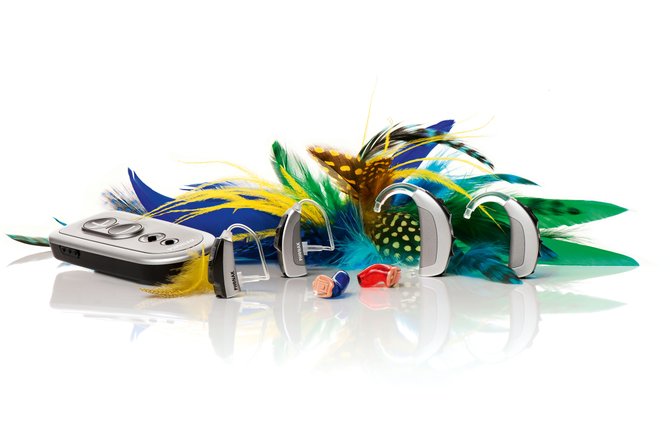 Brands:
The audiologists dispense hearing aids from a variety of manufacturers. A couple of the manufacturers that we prefer are Phonak and Oticon. However, we are not affiliated with any specific manufacturer which allows us to choose the appropriate product that suits each patient's needs.
Styles:
There are a variety of hearing aid style options from completely-in-the-canal to mini-behind-the-ear styles. The particular style appropriate for each individual will be dependent on many factors, including: needs, ear size, dexterity, hearing loss, etc.
Costs:
Hearing aids at Lawrence Otolaryngology range from $1750 to $3500 per aid. Full payment for the hearing aid is due at the time of the fitting (the day you leave the office with the aids). We accept cash, check, Visa, MasterCard, Discover and have a financing option through GE called Care Credit. Cost includes ear molds, a 1-2 year manufacturer warranty (depending on the model chosen) and membership in our Complete Hearing Healthcare (CHHC) program which covers hearing aid service, batteries, supplies and a yearly hearing screening for the lifetime of the hearing aid. Additionally, hearing instruments are a tax deductible purchase.
Assistive Devices:
A wide range of hearing aid assistive devices are also available for purchase through our chosen manufacturers. Hands-free communication devices transform your hearing aids into a personal wireless headset, allowing the user to capture the voices they want and need to understand, making watching TV, listening to music, etc. more enjoyable.
Repairs:
Most repairs can be done in our office at no charge for members of our CHHC program. If the hearing aids need to be sent to the factory, it takes approximately 10 days to be repaired by the manufacturer. For hearing aids in warranty there is no charge for a factory repair. Repair cost is dependent on the age of the aid and warranty status. In addition to our preferred manufacturers, Phonak and Oticon; we service many other brands of hearing aids. We are not able to service Starkey instruments or instruments from private labels such as Miracle Ear.
Trial Period:
All new hearing aids are fit on a trial period or an adjustment period. This is a 30-day time period where patients are scheduled to be fit with new devices, then follow up appointments are scheduled as needed during the 30 days.