Visit website 330 Maine Street, Lawrence, KS 66044 Opens today at 8 a.m.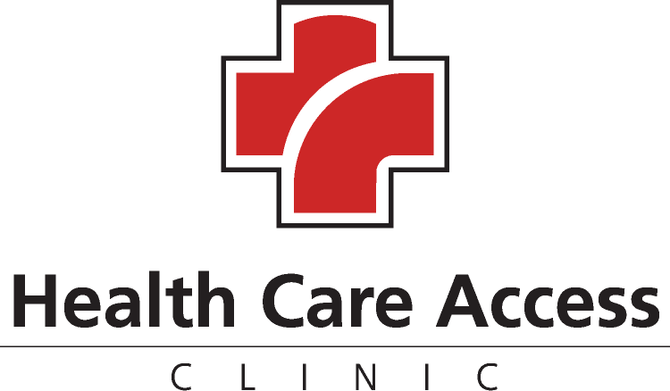 The mission of Health Care Access Clinic is to help facilitate access to needed health care services for Douglas County residents with limited financial means who are not covered by private or governmental insurance programs.
Online Donations Follow this link to make an online donation: https://app.etapestry.com/hosted/HealthCareAccessClinic/OnlineDonation.html
GoodSearch By using GoodSearch, a search engine powered by Yahoo, you can help raise money for Health Care Access. Go to www.goodsearch.com and in the "I'm supporting" box, enter Health Care Access. You can then follow the links to add GoodSearch to your browser's search bar. Health Care Access gets one cent for every search, which can really add up!
Research Matching Gifts at Your Office Do you want to double your gift to Health Care Access Clinic for free? You can if your company is one of the hundreds that match employee contributions to non-profit organizations. Request a copy of a matching gift form from your company's Human Resources office, complete, and send to: Health Care Access Clinic 330 Maine Street Lawrence, KS 66044 It will be processed and sent back to your employer. The Company will forward its matching donation directly to us. Your donation helps provide clinic visits, specialist referrals, prescriptions, diabetes testing and care, and much more to residents of Douglas County who have no other access to health care. With your employer's help, your gift could go twice as far!
Business Sponsorship Opportunities: Sponsor one of our events or our newsletter or e-blasts.
Holiday Homes Tour Sunday, December 5, 2010: Save the date! Sponsorship opportunities are available for advertising in local publications as well as on promotional materials. Our sixth annual event will help usher in Lawrence's holiday season.

Kansas Marathon Sunday, April 17, 2011:
Lawrence's premiere running event features full and half marathons as well as a 5K and is our largest annual fundraiser to provide more services and programs for our patients. This year's event was a major success and provided a range of marketing and promotional opportunities through local and regional media outlets as well as our Pre-Race Expo and Race After Party. Promote your business through our website and promotional materials at a variety of levels. Be a part of 2011's highly anticipated race and go to www.kansasmarathon.com for more details!

Cosmopolitan Diabetes Golf Classic Friday, May 28, 2010:
The River City Cosmopolitan Club's 15th Annual tournament will benefit the clinic's diabetes program. Sponsorship levels and recognition information are available at www.rivercitycosmo.org along with team entry forms.
Newsletter/Website Sponsors

Advertise on our website, in our printed newsletter, or monthly e-news blasts.
Sponsor A Patient:
Just one dollar a day – $30 per month – supports one patient's health care for one year. This means fewer solicitations to you and a gift to the Clinic spread out over time in an increment comfortable for you. At the end of the year you will have a $360 tax deductible donation. Consider sponsoring a family!
Contact the Development Director, Sally Zogry at 785-841-5760 x209 or email at zogrys@healthcareaccess.org for more information on sponsorship opportunities.