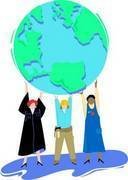 In 1881 over 100 prominent women of Eastern Kansas and Kansas City, Missouri, met in Leavenworth to consider how they could raise the standards of women's education and attainments, enlarge their opportunities and bring the highest knowledge of each for the benefit of all. The result was the "Social Science Club of Kansas and Western Missouri."
In 1890 this organization was admitted as a Charter member of the GFWC.
It was realized that to hold an effective place in the GFWC, the clubwomen would have to set up a state Federation. In 1895 a state Federation was perfected and became known as the Kansas Social Science Federation.
In 1904 the name was changed to the Kansas Federation of Women's Clubs.
In 1986 the name was changed to GFWC of Kansas.
Contact us to learn more!