Visit website 2113 Delaware Street, Lawrence, KS 66046 Opens today at 8:30 a.m.
Services / FAMILY TEACHING MODEL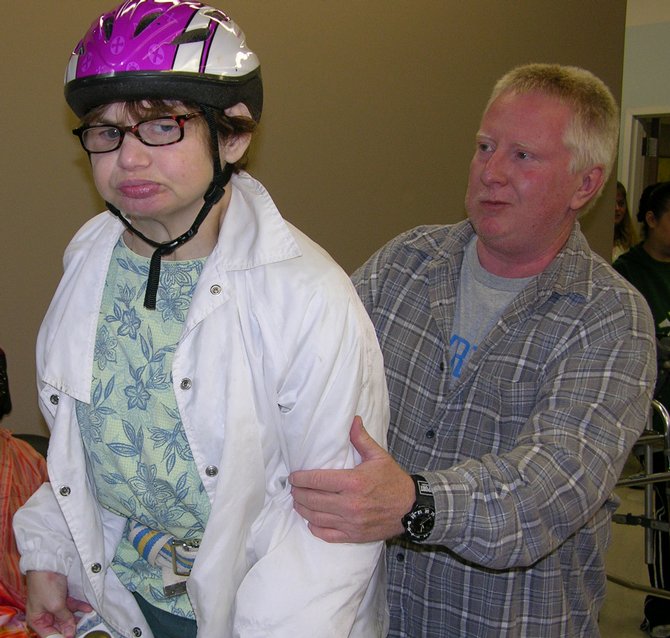 The Family Teaching Model is a highly successful way of providing community support services for people with developmental disabilities
The cornerstones of the model are the outcomes:

Opportunities for choice
Effective learning opportunities
Effective communication
Positive relationships
Pleasant social environments
Pleasant and safe surroundings
High level of participation in daily experiences
Satisfied consumers
Living healthy lifestyles
Observance of personal and legal rights
Community Involvement.
In a family teaching home, generally three people with developmental disabilities live on one side of a duplex or other attached home living arrangement. Their living space includes the accessibility and safety features they need and is furnished like a typical home. A married couple, called a family teaching couple, occupies the adjoining living space with their own immediate family members. The living spaces are connected via a common door, allowing the whole group to function like an extended family. The family teaching couple provides most of their support for the people in the adjoining home, and is responsible for ensuring that all of their needs are met. The couple hires and supervises a small team of assistant teachers to provided support on the weekends and other times the couple is off duty. A night monitoring system "HomeLink" featuring the latest in televideo technology heightens safety during the overnight hours. Family teaching couples spend a great deal of time with the people they support, resulting in strong, enduring, and positive relationships. Family teaching couples are also encouraged to develop relationships with families and/or guardians to ensure good communication, team work and follow-up. Family teaching couples are "certified". A required family teacher certification program features intensive training in aspects of care giving, ongoing consultation with clinical and program experts (including health-care and behavioral professionals), and regular formal quality evaluation and feedback designed to improve quality of life of the men and women receiving the services. Family teachers must be re-certified annually as a condition of employment.