Visit website 3320 Clinton Parkway Ct, Lawrence, KS 66047 Opens Monday at 10 a.m.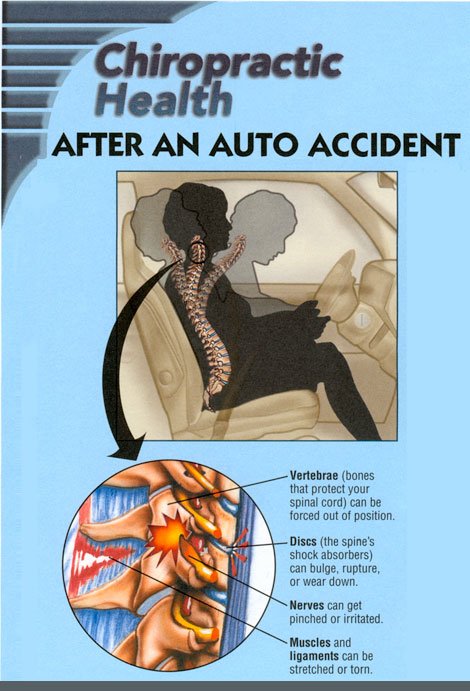 As hard as an auto accident is on your car, it is harder on your body. Even a minor accident can cause serious damage to your body. Whether or not you think you are injured, it is essential to have a thorough exam by your chiropractor soon after an auto accident. He or she can evaluate you and suggest a plan to help your body heal.
What Is Whiplash? When one car hits another, each person's body is thrown toward the impact, then away from it. This is whiplash. Even at slow speeds, the wrenching force puts stress and strain on the spine, especially the neck. The weight of the head stretches and damages muscles and ligaments, and may pull spinal bones out of line. These injuries to the neck and back can be very serious.
Images and text courtesy of Krames Patient Education company