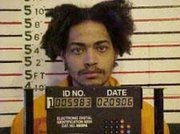 KANSAS CITY, Mo. — A Kansas City, Mo., man pleaded not guilty Monday to the 2009 shooting death of a Lawrence attorney who was driving home from a theater performance.
Calah Johnson, 32, was arraigned in a Kansas City, Mo., courtroom, where he heard the charges being leveled against him: second-degree murder and unlawful use of a weapon. Both are Class A felonies that carry prison sentences of 10 to 30 years, or life.
He is accused of shooting and killing 45-year-old Deanna Lieber, the general counsel for the Kansas Department of Education, on July 17, 2009, as she drove home from Starlight Theatre on U.S. Highway 71 with her mother-in-law and teenage daughter. Prosecutors allege that Johnson was firing at a man in another vehicle with whom he had been in a dispute.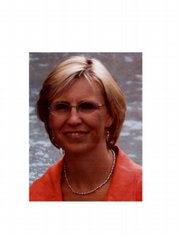 Johnson's indictment in September came after Lieber's loved ones had waited years for potential answers and because of what they said was dogged determination on the part of Kansas City detectives who never gave up on the case. The breakthrough apparently came after several witnesses came forward and implicated Johnson, whom police had interviewed about the incident in 2009, as the shooter. Johnson is already serving a 20-year sentence in federal prison for cocaine trafficking.
Johnson, who wore a blue dress shirt and khakis Monday, didn't say anything in court besides responding with "You too" to family members who told him they loved him. His lawyer had objected to a TV news station filming the proceedings, but the judge overruled the request.
The judge scheduled a pretrial conference for 1 p.m. Jan. 16 in Division 3 of Jackson County Circuit Court.
Copyright 2018 The Lawrence Journal-World. All rights reserved. This material may not be published, broadcast, rewritten or redistributed. We strive to uphold our values for every story published.