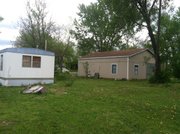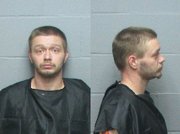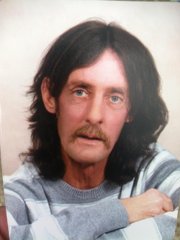 As Kyle T. Flack sits in a Franklin County Jail cell awaiting multiple charges of murder, relatives of a man Flack nearly killed eight years ago paint a picture of the suspect as a troubled young man prone to mental health and drug issues.
Flack, 27, served four years in prison for the 2005 shooting of Ottawa resident Steven Dale Free, 47, who was found in his front yard with multiple gunshot wounds.
"He was pretty messed up in the head," said Stephanie Ingram, Free's sister and a former friend of Flack's mother. Ingram said Flack was prone to violence and unusual behavior. "His own mother was scared of him," she said.
In 2005, Free — who lived with Ingram — hired Flack to work with him doing handyman jobs, but fired Flack for substandard work. The day he was shot, Free was shooting pool in his garage. Inside the house, Ingram heard what she thought were fireworks. She found her brother shot five times by Flack, who missed only once during the shooting.
"He emptied the full revolver," Ingram said. Free was taken by air ambulance to a hospital, and placed in a medically induced coma. He survived, but was unable to work because of nerve damage to both arms. He died in 2011.
Michelle Free, Steven Free's sister-in-law, said Flack showed no remorse after the shooting. "He acted like it was completely normal," she said.
Ingram said that at the time of the shooting in 2005, Flack was a client of the Franklin County Mental Health Department and was on medication for mental health issues.
Following the Free shooting, Flack fled the scene but was eventually captured after being spotted on K-68, just a short distance from the scene of the homicides for which he was arrested Thursday morning. Flack was convicted of attempted second-degree murder in the Free shooting, paroled in 2009, and is now required to register as a violent offender in the state.
Family members and friends of the victims in the case said Flack may have lived, at some point, in the rural Ottawa home where three people — Kaylie Bailey, 21; Steven Eugene White, 31; and Andrew A. Stout, 30 — were discovered dead Monday.
Franklin County Sheriff Jeff Richards has been tight-lipped about Flack and the circumstances surrounding his arrest in connection with the Ottawa murders. Richards has declined to discuss how and where Flack was arrested, whether Flack is speaking to police, or whether other people are suspected in the case.
Michelle Free said she wasn't surprised when she heard Flack may have been involved in the Ottawa killings.
"We just feel sorry for him. He's not normal," she said, adding that Flack was involved in drugs and seemed a little slow mentally. "That tends to lead to bigger problems."
The Franklin County Attorney's Office has 48 hours from the arrest — which occurred at about 4:30 a.m. Thursday — to officially charge Flack.
• Click here to listen to Stephanie Ingram describe the 2005 shooting.
Copyright 2018 The Lawrence Journal-World. All rights reserved. This material may not be published, broadcast, rewritten or redistributed. We strive to uphold our values for every story published.