Lawrence crime, fire, courts coverage
Have a tip?
Contact Journal-World reporter Caitlin Doornbos: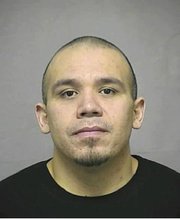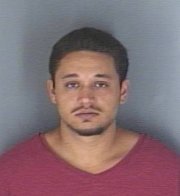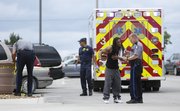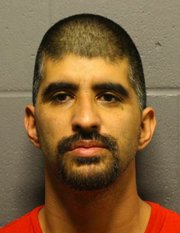 Three Topeka men were arrested Thursday in connection with what police investigators are calling a drug-related robbery two weeks ago outside a Lawrence McDonald's. With the arrests, four suspects are now in custody in the case. Two of them appeared in court Friday to face charges.
Last week, Lawrence police arrested Anthony Foster, 30, of Minneapolis, Kan., in connection with the case. Douglas County prosecutors have charged him with attempting to buy synthetic marijuana, and he is scheduled to appear in court on June 25.
A 31-year-old Topeka man reported the incident to police about 3 p.m. on June 1 and said a shot was fired in the parking lot of the restaurant at 4911 W. Sixth St., said Sgt. Trent McKinley, a Lawrence Police Department spokesman.
The Topeka man suffered a minor injury to his hand, but was not shot, police said. No one was reported to be seriously injured in the incident and investigators still have not confirmed that a gun was fired in the parking lot, McKinley said.
Thursday in Topeka, Lawrence police arrested Mario A. King, 34, Justin S. Alcorn, 29, and Jesse J. Forbes, all of Topeka, McKinley said.
Arrest warrants had been issued for King and Alcorn last week, when police circulated their names and photos. King is on parole after spending nearly three years in Kansas prisons for killing a 20-year-old man in Topeka in 2008. Convicted of involuntary manslaughter in 2009, he had been paroled last year.
King and Alcorn were booked into Douglas County Jail Thursday and appeared in Douglas County District Court Friday via video. Douglas County prosecutors charged King with aggravated assault, criminal possession of a firearm, a misdemeanor count of unlawfully seizing a vehicle, and two felony drug counts related to an alleged attempt to buy synthetic marijuana. He remained in jail Friday with bond set at $100,000. If convicted on the drug charges, he could face up to 17 years in prison.
In the same hearing, Alcorn was charged with possession with intent to distribute synthetic marijuana. He remained in jail Friday, with bond set at $30,000. If convicted, he could face 11 to 17 years in prison, depending on his criminal history.
Forbes is being held in Douglas County Jail on an outstanding warrant from Sedgwick County and has not yet been formally charged. He was booked on suspicion of aggravated robbery and a felony drug charge.
Copyright 2018 The Lawrence Journal-World. All rights reserved. This material may not be published, broadcast, rewritten or redistributed. We strive to uphold our values for every story published.