Lawrence crime, fire, courts coverage
Have a tip?
Contact Journal-World reporter Caitlin Doornbos: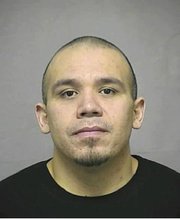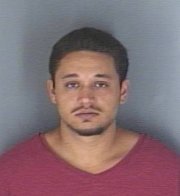 Lawrence police have identified two suspects that they are seeking in connection with a disturbance last Saturday in which a witness reported a gunshot fired in the parking lot of a Lawrence McDonald's at 4911 W. Sixth St.
Arrest warrants have been issued for Mario A. King, 34, and Justin S. Alcorn, 29, both with connections to Topeka, according to a news release issued Friday by the Lawrence Police Department.
King is wanted on suspicion of aggravated assault, criminal possession of a firearm, possession with intent to distribute synthetic marijuana and criminal deprivation of property. He is on parole after spending nearly three years in Kansas prisons for killing a 20-year-old man in Topeka in 2008. King was convicted of involuntary manslaughter in 2009 and paroled last year.
Alcorn is wanted on suspicion of possession with intent to distribute synthetic marijuana.
Earlier this week, Lawrence police arrested a 30-year-old Minneapolis, Kan., man in connection with the incident, which investigators believe was a drug-related robbery. A 31-year-old Topeka man reported the incident to police about 3 p.m. Saturday, and said a shot was fired in the restaurant's parking lot, said Sgt. Trent McKinley, a Lawrence Police Department spokesman.
The Topeka man suffered a minor injury to his hand, but was not shot, police said. No one was seriously injured in the incident, and investigators still have not confirmed that a gun was fired in the parking lot, McKinley said.

Police are investigating the identity of a fourth suspect who they believe was also involved in the incident.
Police released photos of the two suspects and have asked that anyone with information about the location of the men call the Lawrence Police Department at 785-832-7509 or CrimeStoppers at 843-TIPS (8477).
Copyright 2018 The Lawrence Journal-World. All rights reserved. This material may not be published, broadcast, rewritten or redistributed. We strive to uphold our values for every story published.