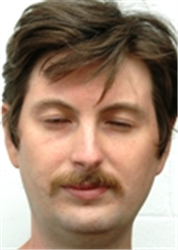 A 32-year-old Douglas County man has been sentenced to 46 months in federal prison after pleading guilty to failing to register as a sex offender and viewing child pornography, according to federal court records.
Gustav Wilhelm Brune pleaded guilty to the two charges in August. Prosecutors dismissed a weapons charge as a part of a plea agreement. He was sentenced Monday.
Prosecutors earlier this year accused Brune, of rural Eudora, of viewing a website containing child pornography and possessing firearm ammunition as a convicted felon. He was initially arrested last December by federal authorities, who accused him of failing to register and keep his registration up to date over a two-year period from 2009 to 2011.
Federal prosecutors argued Brune was required to register as a sex offender after he was convicted of a federal charge in 2011 of possession of child pornography. Earlier, Brune's defense attorney had argued that Brune did register with the Douglas County Sheriff's office in August of 2011 and that he was not in violation of federal registration laws.
Copyright 2018 The Lawrence Journal-World. All rights reserved. This material may not be published, broadcast, rewritten or redistributed. We strive to uphold our values for every story published.