Niki Smith is an artist who is fascinated by natural disasters.
"There's something about disasters," she says, struggling to explain her interest in them. "Everyone loses control.
"Maybe you can blame it on the tornado that hit my house and neighborhood in Lawrence."
That was during her senior year at Lawrence High School, in 2004. She was moved by the way the damaging storm had affected her neighborhood. "It's interesting how a disaster can bring people together," she says.
Smith, who now lives in Cleveland, has created a graphic novel called "Highwater" about a flood in Germany. She is currently working on a graphic novel inspired by the 2008 earthquakes in China, called "Some Did Rest."
Last month, the Community Partnership for Arts and Culture in Cleveland awarded her a $20,000 one-year Creative Workforce Fellowship to work on the book.
"I was reading a newspaper article about the earthquakes, and it struck me that there's a story there," Smith says.
She was particularly interested in how the government had allowed families who had lost children in the flood to have "replacement" children; China has a one-child policy.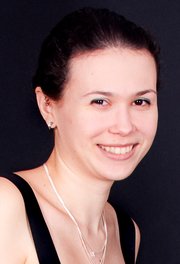 Smith says she owes a lot of her success as an artist to her hometown.
"Lawrence's appreciation for the arts is really incredible," she says. "I really miss it."
Smith also credits one of her teachers at LHS.
"The person who had the biggest impact on me during high school was Angelia Perkins," she says. "She taught me so much about perspective and composition and about being a working artist."
Smith says she spent all of her lunch hours in Perkins' classroom, working on art. She hung out there after school, too.
"It was such a great environment," she says.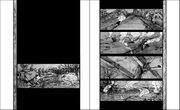 "She was really independent," Perkins says of Smith. "She always had great ideas."
Unlike other kids who are interested in comics, Smith didn't draw pictures of already existing super heroes. She created her own. That impressed Perkins.
"Niki is a strong-willed and unique individual," she says. "I always thought she was real original, even in the way she would dress.
"I always encouraged her to put stuff out there."
"She always encouraged students to apply for scholarships and awards and to have showings in art galleries," Smith says of Perkins.
It's paid off. Smith won a scholarship to attend the Cleveland Institute of Art after she graduated from high school. In addition to the $20,000 fellowship, she's won several scholarships and awards, and she's shown her work in more than a dozen exhibitions.
Smith became interested in graphic novels while at the Cleveland Institute of Art. She's been reading comics since elementary school.
During her second year at the Institute, one of her teachers pointed out that her work had a sequential quality and that she should try a graphic novel.
In 2008, Smith won an award for a writing contest with a comic short story.
In addition to Some Did Rest, Smith has teamed up with a writer to create an online pay-subscription comic called "Maps & Legends" about an artist who is called upon to save the world with her skills and talents.
The series was initially devised for a contest sponsored by D.C. Comics. Smith and her partner won, and their work were supposed to have been published by D.C. The funding vanished, however, so they decided to make a go of it themselves.
So far, they've made over 850 sales so far. "Which is not bad at all," Smith says.
Meantime, Smith is excited about the opportunity she's been given with the Creative Workforce Fellowship. She's preparing to take a research trip to the Sichuan Province of China, where the earthquakes occurred.
Copyright 2018 The Lawrence Journal-World. All rights reserved. This material may not be published, broadcast, rewritten or redistributed. We strive to uphold our values for every story published.