Waashington — The new Congress that begins in January will confront an economy and a job market that will improve only slightly next year, according to an Associated Press survey of leading economists that found them gloomier than they were three months ago.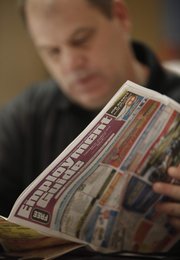 Unemployment will dip only a bit from the current 9.6 percent to a still-high 9 percent at the end of 2011, in their view. In fact, some economists now think unemployment won't drop to a historically normal 5.5 percent to 6 percent until at least 2018 — several years later than previously envisioned.
The latest quarterly AP survey shows economists are pushing back their estimates of when key barometers of health — hiring, spending, economic growth — will signal strength.
"When you look to 2011, the words to describe the economy are glum, lousy, subpar," said Rajeev Dhawan, director of Georgia State University's Economic Forecasting Center.
In the previous survey in July, the economists had predicted unemployment of 8.7 percent at the end of next year. In the survey before that, they foresaw 8.4 percent.
Voter frustration over unemployment is threatening to cost Democrats their control of the House, and maybe the Senate, in the midterm elections Tuesday. The new Congress appears unlikely to approve more spending to try to invigorate the economy and the job market. And the Federal Reserve is running out of options.
Yet the economists the AP surveyed still expect the economy to sidestep some threats that had raised concerns in recent months. They dismiss the likelihood of a second recession, for instance, and they think the risk of deflation is remote. Deflation is a prolonged drop in prices and wages, which can make people unwilling to spend.
Copyright 2018 The Associated Press. All rights reserved. This material may not be published, broadcast, rewritten or redistributed. We strive to uphold our values for every story published.