Los Angeles — Pixar Animation Studios, the pioneering digital studio that long prided itself on creating novel stories and characters, is now treading a well-worn Hollywood path.
Three of the company's next four releases are sequels.
On Friday, Pixar debuted the highly-anticipated third chapter of its popular "Toy Story" saga, to be followed in the next two years by new installments of "Cars" and "Monsters, Inc." Pixar won't have another original movie until 2012, when "Brave," about a royal young Scottish girl who dreams of becoming a champion archer, arrives in theaters.
The surfeit of sequels for a studio that had produced only one — "Toy Story 2" — since its first movie premiered 15 years ago, marks an important turning point for Pixar, which was acquired in 2006 by Walt Disney Co. It also shows how the Northern California-based digital animation pioneer, which has held itself above the grubby realities of Hollywood, is no longer immune from the economic laws of the marketplace.
"Pixar was always very adamant about creating original stories with original characters," said Jill Culton, an animator and story artist who worked on many of Pixar's hits, including the first two "Toy Story" films. "A real big draw to working at Pixar is it's riskier developing original properties as opposed to pre-existing books or fairy tales that already have a built-in audience."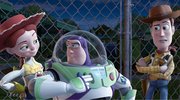 Pixar on a roll
In a business where the typical studio is considered to be on a red-hot streak if it produces two hits in a row, Pixar has existed on an other-worldly plain. Its films consistently have been critically lauded: Five have won Oscars for best animated feature, and "Up" was also nominated for best picture this year. And not one has done less than $360 million in worldwide ticket sales, a rare marriage of art and commerce.
But commerce, and plenty of it, is the guiding rule of Disney under the stewardship of Chief Executive Robert Iger. He is fashioning Disney into a consumer giant built around brands and franchises, whether it's the fourth "Pirates of the Caribbean" movie or this year's $4 billion acquisition of Marvel Entertainment, the historic comic book company that spawned the "Spider-Man," "X-Men" and "Iron Man" movies.
"Toy Story 3" "represents a big step for the company," Iger said Wednesday. "It's a very important franchise for the company. When we bought Pixar in 2006, one of the big results was that 'Toy Story 3' would be produced by Pixar, so we're very excited."
So are moviegoers. Marketing surveys point toward a opening weekend of at least $70 million at the U.S. box office. Early reviews have been positive, though it's not being hailed as an artistic achievement on the level of "Wall-E" or "Up."
"Toy Story 3," which has Andy grown up and going off to college, leaving Buzz, Woody and the rest of his prized toy collection to be donated to a daycare center, is expected to be a bright spot in an otherwise bleak summer. There has been strong buzz about the movie since March, when theater owners raved after seeing it at their Las Vegas convention.
Not only does Hollywood view sequels as safer bets because audiences are pre-disposed to seeing the next installment of a successful series but also the familiar characters can generate hundreds of millions of dollars in business beyond the box office through sales of DVDs, consumer products and theme park tickets.
'Toy Story' tie-ins
This month "Toy Story 3" was the centerpiece of Disney Consumer Products group's presentation at the annual merchandise licensing show. The film introduces a spate of new characters, including a thespian hedgehog, Mr. Pricklepants, and the deceptively folksy Lots-o'-Huggin' Bear. Disney executives projected that sales could reach $2.4 billion this year, adding to the $9 billion worldwide that the franchise has generated to date.
Lutz Muller, president of Klosters Trading Corp., a market research company that specializes in toys and video games, said toymakers like Mattel or Hasbro prefer proven film properties, like "Toy Story" over original stories such as "Wall-E." Manufacturers must pay a hefty license fee and guarantee minimum royalty payments for toys spun off from movies, making them disinclined to take risks on untested properties. "With an untested film, they are cautious if it doesn't have incredible box-office predictions," Muller said.
Indeed, the emphasis on bankable movie franchises was what Disney had in mind when it agreed to pay $7.4 billion for the Emeryville, Calif., studio that was controlled by Apple Inc. Chief Executive Steve Jobs. The agreement anticipated that Pixar would "make more sequels," according to two executives familiar with the deal.
Pixar creative chief John Lasseter, who directed and co-wrote the first two "Toy Story" movies, has cited the well-received "Godfather 2" as the standard for how sequels should be made — that is, only when there is a compelling new story to be told. At the June 13 premiere of "Toy Story 3" at Disney's El Capitan Theatre in Hollywood, Lasseter dismissed concerns about the proliferation of sequels, saying that Pixar had always wanted to create follow-ups with popular characters.
Copyright 2018 The Lawrence Journal-World. All rights reserved. This material may not be published, broadcast, rewritten or redistributed. We strive to uphold our values for every story published.