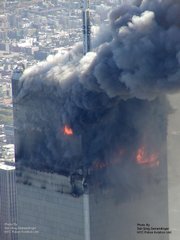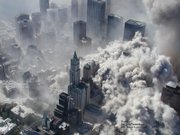 New York — Aerial photos of the World Trade Center — including these images of the north tower and surrounding area — were released this week, offering a rare and chilling view of the twin towers and the shroud of smoke and dust that settled over New York City.
The images were taken from a police helicopter — the only photographers allowed in the airspace near the skyscrapers on Sept. 11, 2001. They were obtained by ABC after it filed a Freedom of Information Act request last year with the National Institute of Standards and Technology, the federal agency that investigated the collapse.
Copyright 2018 The Associated Press. All rights reserved. This material may not be published, broadcast, rewritten or redistributed. We strive to uphold our values for every story published.