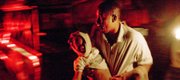 A 7.0 magnitude earthquake occurred 10 miles southwest of Port-au-Prince on Jan. 12, causing widespread devastation in Haiti's capital and throughout the country.
Photo Gallery
Earthquake strikes Haiti
New York City — In the three weeks since a catastrophic earthquake hit Haiti, the American public has donated more than $644 million for relief efforts — yet already there's concern that the generosity will fade even as dire needs persist.
As of Wednesday, according to a running tally by the Chronicle of Philanthropy, private donations to major organizations engaged in Haiti relief totaled $644 million — roughly on pace with some other big disasters of the recent past.
Patrick Rooney, executive director of Indiana University's Center on Philanthropy, said the three-week total surpassed the pace for the 2004 Asian tsunami, ran slightly behind the pace after the 9/11 terror attacks and was well behind the flow of donations after Hurricane Katrina hit New Orleans in 2005.
Long-term, donations in response to those disasters kept growing for many months — reaching $1.9 billion for the tsunami, $2.8 billion for 9/11 and more than $5 billion for Katrina and other Gulf Coast hurricanes, according to the philanthropy center's calculations.
Copyright 2018 The Associated Press. All rights reserved. This material may not be published, broadcast, rewritten or redistributed. We strive to uphold our values for every story published.