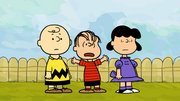 Charles Schulz by the numbers
Licensing of characters from the "Peanuts" comic strip has been sold by newspaper publisher E.W. Scripps Co. to Iconix Brand Group Inc., the licensing company that owns Joe Boxer and London Fog. Here's a look at the strip by the numbers:
Number of years Charles Schulz drew "Peanuts": Nearly 50.
Number of comic strips: 17,897.
Number of newspapers "Peanuts" debuted in on Oct. 2, 1950: Seven.
Price paid by United Feature Syndicate for Schulz' first month of strips: $90.
Year Hallmark printed its first "Peanuts" greeting card: 1960.
Number of Hallmark "Peanuts" cards sold: More than 2 billion.
"Peanuts" first cover of Time magazine: 1965.
Year "You're A Good Man, Charlie Brown" opened off Broadway: 1967.
Number of readers by the strip's 25th anniversary: 90 million in 1,480 U.S. and 175 foreign papers.
Number of newspapers "Peanuts" ran in when Schulz retired in December 1999: 2,600
Number of languages the strip is printed in: 21
New York — You've got a new owner, Charlie Brown.
Newspaper publisher E.W. Scripps Co. is selling licensing rights for Snoopy, Charlie Brown and the rest of the "Peanuts" gang to Iconix Brand Group Inc., the licensing company that owns Joe Boxer and London Fog.
The family of the late "Peanuts" creator Charles Schulz will also own part of the business too, giving it more control of and money from the comic strip's legacy.
Heirs say the deal announced Tuesday for the 60-year-old comic strip is what the artist would have wanted. Schulz worked for decades to win back the rights to his work, which many other artists like himself sold to appear in print.
Scripps will sell its licensing unit, which also represents characters such as Dilbert and Raggedy Ann and Andy, to Iconix for $175 million. The bulk of revenue generated by United Media Licensing comes from the "Peanuts" franchise.
Iconix will form a partnership with Schulz' family, who will receive 20 percent ownership in the unit that owns "Peanuts" and pay that percentage of the sale price.
Craig Schulz, one of the late artists' five children, said the family is relieved to win an ownership interest.
At the time of his death in 2000, Schulz had approval over all business deals and the use of art, which his family maintains. But now, they can craft their own proposals and shape the legacy of "Peanuts," said Barbara Gallagher, a lawyer for the Schulz family.
The family could potentially earn more money as well, and already earns a "significant revenue stream" each year from "Peanuts."
Scripps first brought the strip to market in 1950 and owned the rights.
"They were simply like an actor in a play," Schulz said of cartoonists from the era. "You did your part and everything else you had to give up totally, and that's the way the world was."
His father fought for years to get the rights back, even threatening to quit until he was given more business and artistic control, said the younger Schulz from Santa Rosa, Calif., where the family's business is run.
By the time Schulz retired in 1999, "Peanuts" was in more than 2,600 papers around the world and its cast of characters appeared everywhere, from T-shirts to greeting cards and sno-cone machines.
No new comics have been drawn for a decade, according to Schulz' wishes, but the licensing business is alive and well. Some 20,000 new products are approved each year in more than 40 countries.
Copyright 2018 The Associated Press. All rights reserved. This material may not be published, broadcast, rewritten or redistributed. We strive to uphold our values for every story published.