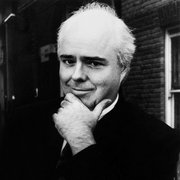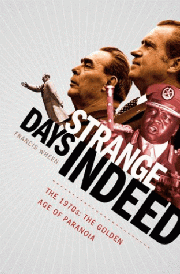 Last week, Fox News analyst Glenn Beck, known — and loved by millions — for his warnings about the many sins of liberalism, finally got around to denouncing rock icon Bruce Springsteen.
In an impassioned attack, Beck branded the Boss' 1984 single, "Born in the U.S.A," as "anti-American" and a piece of "propaganda."
Beck's penchant for finding enemies around every corner makes him one of today's leading mouthpieces for what the late American historian Richard Hofstadter in 1964 termed the "paranoid style" in politics. (It's on both right and left wings: See virtually anything spouted by Michael Moore.)
Hofstadter used the term to explain the mood that swept America during the McCarthy era, but according to British journalist Francis Wheen, the paranoid style didn't come into its own until the 1970s.
Wheen is the author of "Strange Days Indeed: The 1970s: The Golden Age of Paranoia," a droll, at times acerbic political history of the decade. The book argues that paranoia was the lingua franca of the decade and affected everything from foreign policy to sex education to movies.
"Slice the Seventies where you will, the flavour is unmistakable — a pungent melange of apocalyptic dread and conspiratorial fever," Wheen writes.
What made it all happen? There was no single cause, Wheen says, no conspiracy to cultivate paranoia.
"There was a perfect storm ... of things coming together around the world at the same time," Wheen, 53, said on the phone from his home in eastern England.
He rattled off an impressive list of events and nutty leaders who contributed to the atmosphere, including Chile's Augusto Pinochet, China's Mao Tse-tung and Ugandan leader Idi Amin. Add to that the oil crisis, the quagmire in Vietnam, and the rise of international terrorism, and you have a heady stew of misery and distrust, he says.
"The most powerful nations in the world ... were gripped with this feeling that things were falling apart, a sense of absolute impotence," Wheen says of the mood in the West.
Worse, two of the West's most powerful leaders were themselves given to paranoia, he says: U.S. President Richard Nixon and British Prime Minister Harold Wilson.
Nixon's paranoid politics, his enemies list, his covert army of "plumbers" — and his downfall — are well-known to most Americans.
"After Watergate ... and the revelation of what the FBI and CIA were up to (under Nixon), all the things that a few years earlier might have been said by wild-eyed, long-haired characters turn out to be true," Wheen says. "Paranoia became the default position for people on the left as well as the right."
Wilson's is a sad tale. The leader of Britain's Labor Party was convinced he was the target of a coup plot by the country's intelligence services. "I see myself as a big fat spider in the corner of the room," Wilson told journalists in a Kafkaesque simile.
"The evidence was that mentally, Wilson was coming apart," says British political wag Christopher Hitchens. "But the irony is, his paranoia wasn't entirely mistaken." Operatives in British and U.S. intelligence believed Wilson was installed as Labor leader by Soviet agents.
Absurd forum
The 1980s and '90s may have come and gone, but the legacy of paranoia lives on, says Wheen: "A lot of the symptoms seem to have returned: economic breakdown, fear of an ecological apocalypse."
So are we reliving the '70s?
Is today's chorus of complaint, to appropriate a famous pronouncement from Joseph McCarthy, "the product of a great political conspiracy on a scale so immense as to dwarf any previous such venture in the history of man"?
McCarthy may have been unduly paranoid about a Communist conspiracy. Today, it seems, conspiracy theories have no other end than propagating paranoia itself.
The film industry has recently churned out many movies either set in the '70s or soaked in its juices, including "Munich," "The Baader Meinhof Complex," "Body of Lies," "Eagle Eye," "Frost/Nixon" and "Milk."
"If Hofstadter were around today, I think he'd feel his theory was vindicated," says David S. Brown, a historian and author of "Richard Hofstadter: An Intellectual Biography."
"It's one thing to say 'I strongly disagree with Obama's policies,' it's another to say, 'That guy, I don't think he was born in America,'" he says. "And the media are complicit. Watch those Sunday morning (political news) shows. They don't ask hard questions! They just give a forum for the most absurd opinions from each side."
Shrouding the real enemies
For Hitchens, the most destructive conspiracy theories are those used to obfuscate the existence of real enemies. He cites the belief among some radical leftists that the Sept. 11 attacks were orchestrated by the Bush administration.
"There was a conspiracy to attack the United States," Hitchens says with exasperation. "It remains in business. It's not a mythical cabal. It's a well-organized armed troupe."
British journalist David Aaronovitch, author of "Voodoo Histories: The Role of the Conspiracy Theory in Shaping Modern History," says conspiracy theories have an almost religious function.
"I think the desire for a causal narrative in which we get to understand history is powerful. Especially the belief that there is a clear voluntary intention behind everything that happens," he says.
"It's very much akin to the desire to know why we are on the planet and who put us there. And fundamentally, that is what religion is about."
Is our gullible society doomed to be ruled by irrational, apocalyptic theories?
Wheen insists he's an optimist. "The best I can do," he says, "is to keep plugging away at it and hope people come to their senses."
Copyright 2018 The Lawrence Journal-World. All rights reserved. This material may not be published, broadcast, rewritten or redistributed. We strive to uphold our values for every story published.