Photo Gallery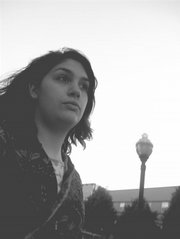 Rachel Leek
Lawrence police have identified a person of interest and located a suspect vehicle in connection with the fatal hit-and-run on Friday that claimed the life of 20-year-old Rachel Leek.
According to a news release Monday morning from Lawrence police, no arrests have been made, the investigation continues, and anyone with information is asked to call police at 832-7509 or the TIPS hot line at 843-TIPS (8477).
Leek was struck by a vehicle while riding her bike about 2:15 a.m. Friday in the 1000 block of Tennessee Street. The Lawrence woman died later that afternoon at Stormont-Vail Regional Health Center in Topeka.
Police spokeswoman Kim Murphree on Monday said officers hoped to have more information to release about the accident investigation soon.
Cheryl Wright, a spokeswoman for Douglas County District Attorney Charles Branson, said Monday that prosecutors had not received any reports from police about the criminal investigation.
Leek was an employee at WheatFields Bakery in downtown Lawrence. WheatFields will be closed Thursday while employees attend services for Leek in Olathe.
Copyright 2017 The Lawrence Journal-World. All rights reserved. This material may not be published, broadcast, rewritten or redistributed. We strive to uphold our values for every story published.